01/24/2020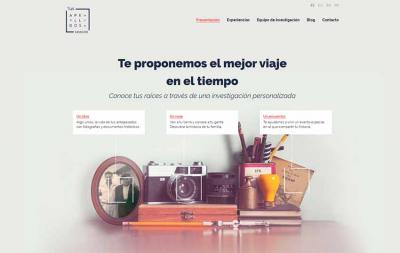 How many times have you wondered about your origins in the Basque Country? Who were your ancesters, where they were from, how many kids they had and what was their legacy? Have you wanted to know your Basque town, what farmhouse they came from, if it's still there or know your Basque relatives? Why they traveled to the new world: the war, exile or simply looking for a better ...
01/07/2020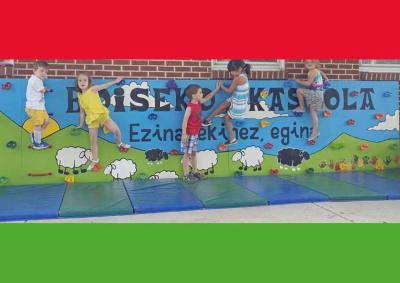 This is the ad published by Boiseko ikastola at BasqueMuseum.eus: Boiseko Ikastola, the Basque language immersion preschool in Boise, Idaho, is looking for instructors for the 2020-2021 school year. Boiseko Ikastola is a preschool program that prepares students, age 3-5 for Kindergarten using the Basque Country's Nubaris curriculum. One of the many goals of Boiseko Ikastola is to prepare ...
01/01/2020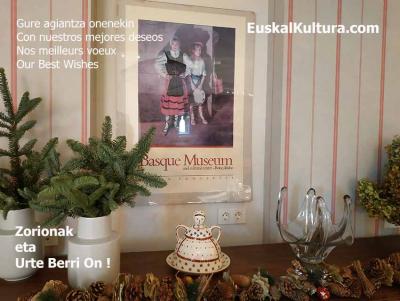 With 2020 already here, our newsletter has once again reached the change of the year. "You are kaskagorrak (stubborn/persistent)!" a friend told us on December 24th, reminding us that despite our economical troubles, this newsletter continues to add years, against the wind and the tide, true to the commitment made to the Diaspora and with its readers back in 2001. It is possible that this ...
12/31/2019
While it is cold in Euskal Herria, the southern hemisphere is enjoying heat during the first weeks of summer here. Although many clubs in this part of the world are enjoying a well-deserved rest,, others, like that in Necochea, an important touristic club in the country, will continue working diffusing the Basque culture to their summer visitors. As such, the club will host the following events during the last ...
12/31/2019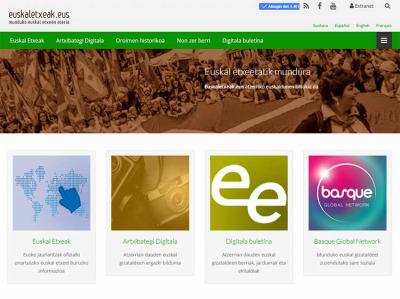 The Euskaletxeak.eus website was updated and refreshed its design at the end of 2019, as well as expanding its photographic digital archive on the Diaspora. Improvements in its design have resulted in a more attractive and accessible website, with new contributions, and an enriched digital archive with 3,073 new images, all available to its users, and other interested people who visit the site. ...