07/19/2019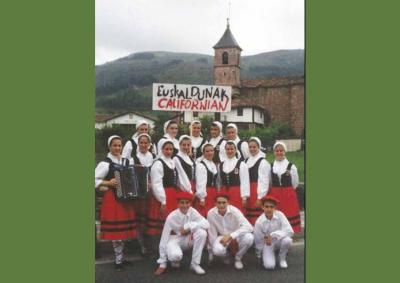 This Sunday is Baztandarren Biltzarra, the big annual festival in the Valley of Baztan. This year's event will have a large official participation of a group from California that includes 42 dantzaris, 10 musicians, and another 100 friends and family, members of the Basque-Californian community coming from Basque clubs in San Francisco, Bakersfield, Rocklin, Fresno and Chino.
07/19/2019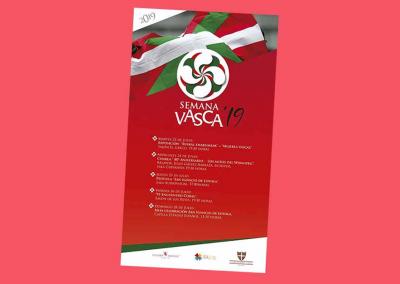 This annual event at the Colectividad Vasca de Chile (Basque Community of Chile) Basque Club will run July 23-28, beginning on Tuesday with the inauguration of the exhibit "Euskal emakumeak- Basque Women" to conclude on Sunday with the traditional mass celebrating San Ignacio. Throughout the week, there will be talks about Winnipeg, a film about San Ignacio and the traditional choir meeting, all at ...
07/19/2019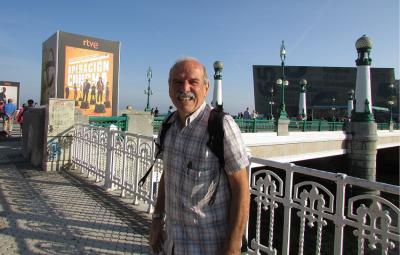 After taking just over a year off, the project that opened an important opportunity for Basque film in Basque clubs and cultural institutions in the Basque Diaspora in Argentina returns this weekend. Carlos Gabilondo, project creator and director, told EuskalKultura.com that the schedule through the end of the year "filled up quickly," from requests from various clubs. The first stop will be ...
07/18/2019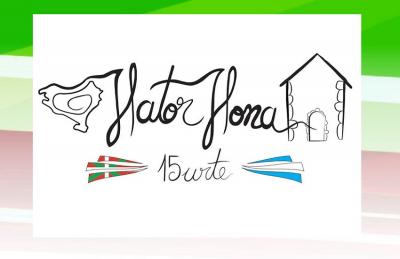 The countdown is complete. This year's edition of the program Hator Hona 2019 has reached its 15th edition that will again bring eight youth form the Basque Country to Necochea for two weeks of gatherings and celebration, but above all of living the Basque culture to the fullest.
07/18/2019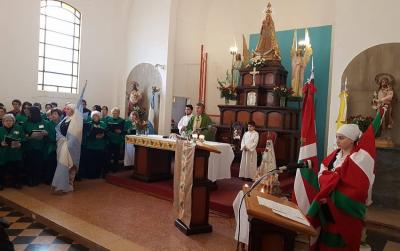 In this new installment, remember San Fermin celebrations in the Diaspora began on July 6th and ran, in Argentina and Uruguay, through last week. The temperature and season difference is notable in regards to the celebration in Pamplona since it is the middle of winter in the southern hemisphere. But the cold didn't' deter from the San Fermin celebrations that also included txupinazos ...