12/28/2019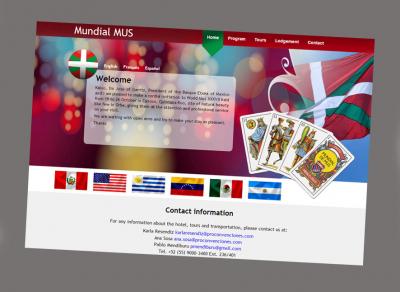 Organizers of the 2028 Summer Olympic Games to be held in Los Angeles have decided to include Mus as an exhibition sport. According to the spokesperson for the Olympic Committee, Mr. Hord Ago in a conversation with EuskalKultura.eus, this will be the first time that a card game of this type will be featured as an exhibitions port, although there have been examples of "mental sports," like chess ...
---
12/28/2019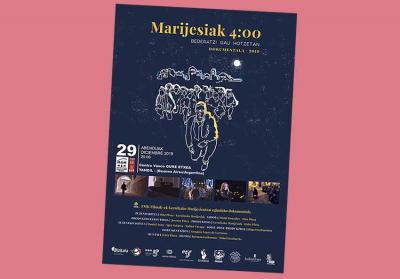 "Marijesiak 4:00" will be shown this Sunday, December 29th in Tandil as the last segment of the 70th anniversary festivities at the local Gure Etxea Basque Club. The film talks about the ancestral tradition in Gernika of Marijesiak. The film debuted last December 13th in Gernika and since then it has toured through Bilbao (December 19th) Gernika again on the 20tth, Forua on the 23rd, ...
---
12/27/2019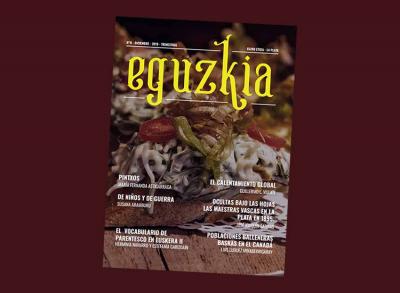 Interested audience can read the last issue of the "Eguzkia" magazine published by the Euzko Etxea in La Plata. This is number 8 of the new era, December 2019. You can read it online, or it can be printed to be enjoyed on paper as well. The first pages of the issue include the usual, a summary of news and cultural, sporting, visits, presentations, film, choir and class ...
---
12/27/2019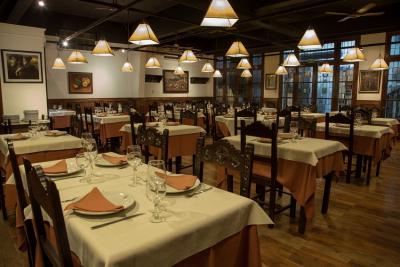 This Sunday, December 29th will be the last day that the Basque club restaurant in Rosario, historically run by the Aguirre Soraluce family, opens its doors to the public. The news shared on social media by Itziar Aguirre, restaurant reference as well as one in the world of Basque cooking at both the national and South American regional levels, should be understood "not as a good-bye but more as a see ...
---
12/27/2019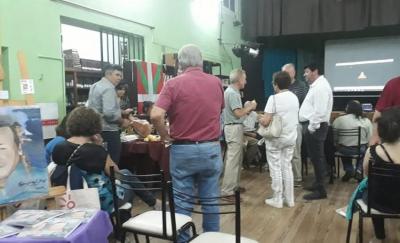 After holding several meetings and cultural activities, the Basque community in the city of Venado Tuerto put together in May its first board of directors of the Euskal Lagunen Etxea Basque Club. After other achievements and to celebrate the group led by artist Jorgelina Otegui held a cocktail to say farewell to the end of the year with film, painting, Euskera, good food and drink.
---
12/26/2019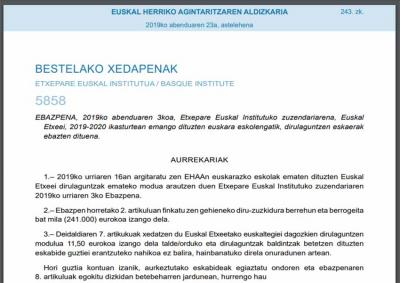 The Official Bulleting of the Basque Country (EHAA-BOPV) published on Monday December 23rd included the Resolution dated December 3, 2019 by the Director of the Etxepare Basque Institute that resolves grants awarded to Basque clubs for Basque classes taught during he 2019-2020 school year. The total amount awarded is 240,994.00 Euros that is shared by 28 entities, including federations that include several ...
---
12/26/2019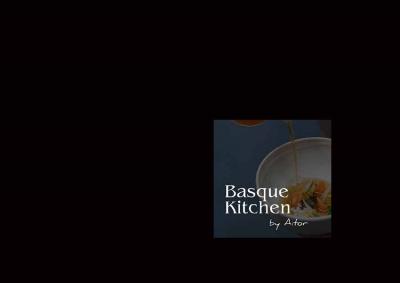 If you find yourself away from home at Christmas or New Years, let's say in Singapore, and you are missing the flavors of Euskal Herria, you should visit the Basque Kitchen by Aitor. This gastronomic temple inaugurated a little bit over one year ago, is providing a special San Tomas menu through December 31st. The menu includes talo, txistorra, cheese and other traditional ...
---
12/25/2019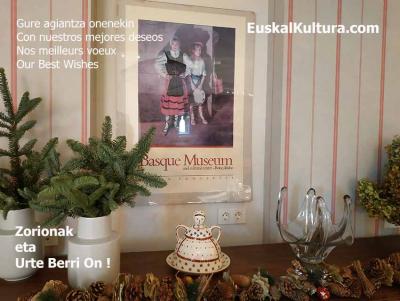 Here we are for another year keeping our daily date. During these special times of Christmas and New Year we want to send all of our readers our very best wishes. For those who can celebrate and take advantage of this time to do things that have been neglected during the rest of the year like calling friends, contact the sick or those far away, hug those who we haven't hugged enough, give ...
---
12/24/2019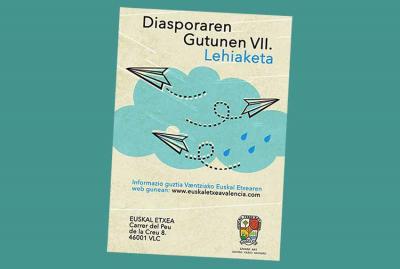 The Laurak Bat Basque Club in Valencia let us know that they have opened their 7th Literary Contest "Letters from the Diaspora," to Basque speakers and Basque students from around the world. It is opened themed and submissions can not exceed two pages, in two categories, Basque students and fluent speakers. Submissions may be in Batua as well as in any of the dialects, and ...
---
12/24/2019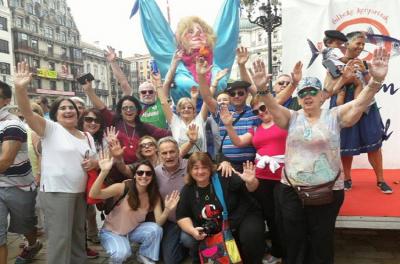 The three options come from Basque clubs in the province of Buenos Aires and aim to continue what has become a tradition. They begun years ago, and Mariana Dominé, from Euskaldunak Denak Bat Basque Club in Arrecifes; Pablo Pavesa from the Guillermo Larregui Basque Club in Chascomus; and the Itxaropena Basque Club in Saladillo through Silvina Bordenave, keep organizing and promoting and ...
---