09/13/2019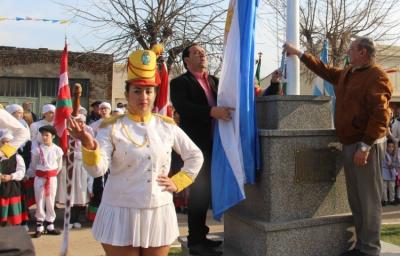 The town of San Francisco de Bellocq, some 50kms from Tres Arroyos, celebrated its 90th anniversary on the last weekend of August. With a strong Basque presence, but not an organized club, festivity organizers invited the Basque club in Tres Arroyos to take part in the parade and raising of the flags. Dressed in typical costumes and the Ikurriña in hand, a delegation from Hiru Erreka represented ...
---
09/12/2019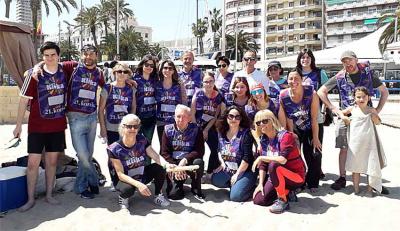 Three years ago, the Language School in Valencia incorporated Basque as part of its offerings, as did the Language Schools in Alacant and Castello. Taught by Izaskun Kortazar, a teacher originally from Bilbao and from the Diaspora, she contacted EuskalKultura.eus to let us know that enrollment for anyone who wishes to improve his or her Basque, or start from the beginning, can do so September 16-19.
---
09/12/2019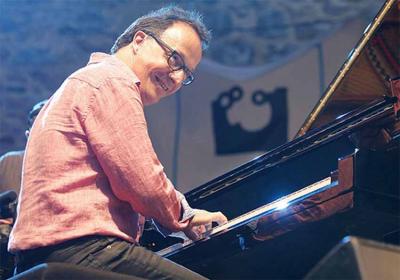 Iñaki Salvador and his band will attend the Kanazawa Jazz Street Festival organized by the Japanese city by the same name to perform two concerts on September 14th and 16th performing songs from his album Lilurarik ez – Mikel Laboarekin solasean that Salvador published in 2010 paying tribute to the mythical Basque musician. Salvador is accompanied by musicians Ainara Ortega, María Berasarte, Ángel Unzu, Javier Mayor and Aitor Bravo, according to a note published by the Etxepare Basque Institute who is supporting the initiative.
---
09/12/2019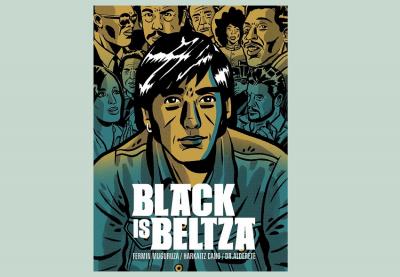 The presentation of the film Black is Beltza scheduled for this Thursday at the Viña del Mar International Film Festival will take place without its director who reached out to the organization with the following message: "My friends in Chile: Tomorrow I would have been traveling to your country to share the memory of September 11 with you (I already had my Victor Jara shirt ready), and to present ...
---
09/11/2019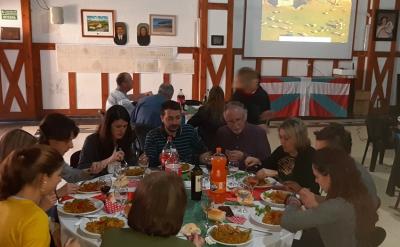 It is a widespread custom for Basques in the Diaspora to hold family reunions. This being the case, children, grandchildren, great-grandchildren and great-great grandchildren that are part of the same family tree and whose surnames figure there, choose a day to gather see each other again or even meet for the first time. Reunions are usually very emotional, especially when these events include ...
---
09/11/2019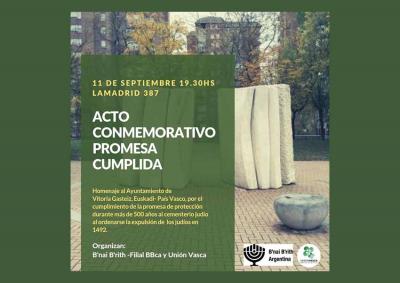 B nai B rith-Filial Bahía Blanca and the Union Vasca Basque Club in Bahia Blanca will paid tribute to the Basque city of Vitoria-Gasteiz this afternoon, for "being true to its word and fulfilling a promise of protection of the Jewish Cemetery for more than 500 years when the Jews were expulsed in 1492." The event will take place at 7:30pm this afternoon at the Union Vasca Basque Club with the ...
---
09/11/2019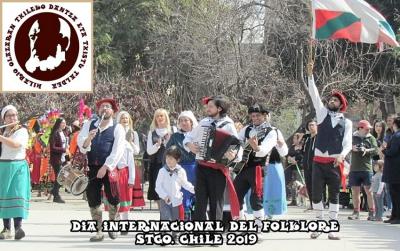 At the end of August and for the sixth year in a row, the group led by Angel Espinoza Caceres attended the International Day of Folklore celebrated in Santiago to provide the public a variety of music and dance from Euskal Herria. The group "Hilario Olazaran Txileko Dantza eta Txistu Taldea," has an eight-year career maintaining and sharing Basque artistic expressions all over the Chilean ...
---
09/10/2019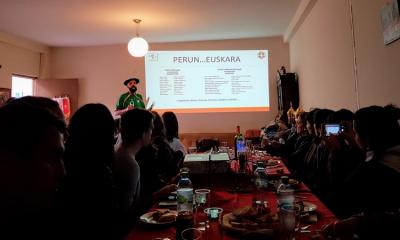 Another installment of celebrations of Basque Diaspora Day at Basque clubs and communities around the world. Basques on five continents joined in enthusiastically, holding a variety of activities that you can see here. As we receive more news, we will continue to publish and share it as evidence of the impact and magnitude of the event.
---
09/10/2019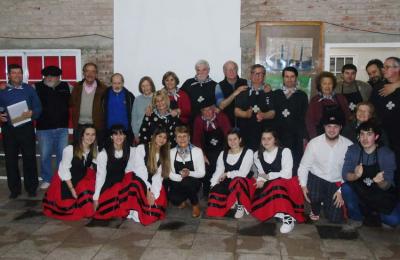 The local Basque club celebrated two occasions "of great importance for the institution" and did so gathering more than 160 guests for dinner, mainly locals but also representatives of Basque clubs in Cañuelas, Las Heras, José C. Paz, Pilar, Luján, Moreno and the capital. The dinner entertainment was provided by the dantzaris accompanied by two 'buruhandiak', and a ...
---
09/10/2019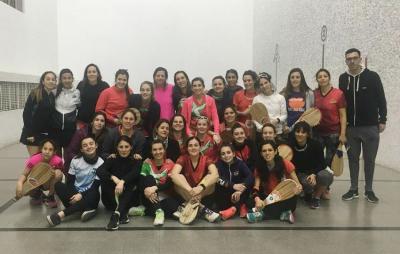 The Second Provincial Female Pilota Paleta Gathering gathered some 30 pilotaris from Tandil, Necochea, Chaves, De la Garma, Dorrego, Gral. San Martín, Rauch and General Belgrano. Just as at the first edition of theb game, this opportunity was also divided into two categories, Core Category and Pelota Goma. Many pèople followed it.
---