03/01/2021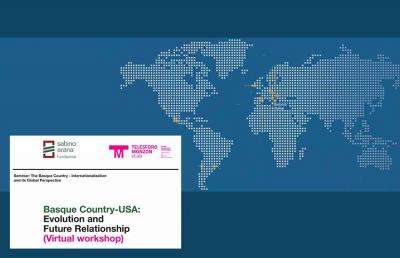 The "Basque Country-USA: Evolution and Future Relationship," workshop will take place this Tuesday and Thursday, March 2nd and 4th as part of the "Euskal Herria-Basque Country Internationalization and its Global Perspective" Seminar co-organized by the Telesforo Monzon eLab Idea Labratory, and the Sabino Arana Foundation. The idea is to promote mutual knowledge and build bridges between ...
02/25/2021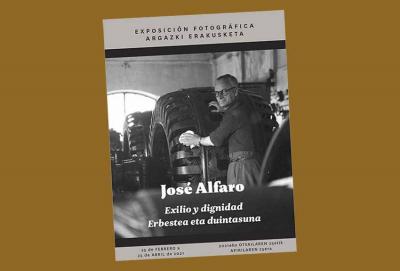 The exhibit "José Alfaro: Exile and Dignity," organized by the Institute of Memory in Navarre will be available March 25-April 25th at the Planetarium in Pamplona-Iruña. The photos extracted from the 229 negatives catalogued, and data conserved by Alfaro's family represent his decade of life in exile in France with scenes of family visits, snapshots taken at work, ...
02/25/2021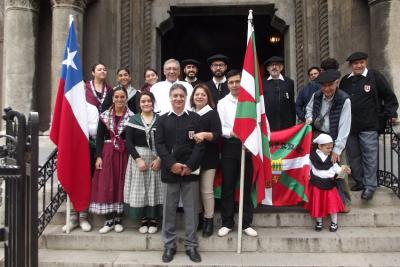 After a 2020 of pandemic caused by COVID-19 that left the country with 784,000 infections and 19,000 deaths as of today, Chile is getting ready to face the future with the hope that the vaccines provides, with 2 million people already receiving the vaccine in hopes of "returning to normalcy." In this context, the Euzko Etxea in Santiago is functioning "at half speed," and is ...
02/24/2021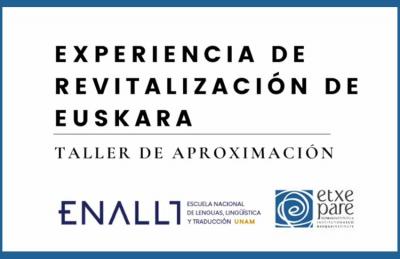 Forty-three percent of the 6,000 languages that exist in the world are in danger of extinction. In the Mexican case, all of the original languages of the territory that today constitutes Mexico are in serious danger of extinction. But what causes the disappearance of a language? Is it an inevitable process, or can it be reversed? There are many languages in the world that are fighting for ...
02/24/2021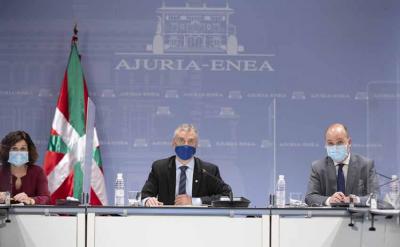 The Advisory Board of Basque Communities Abroad met yesterday at the Lehendakaritza, led by Lehendakari Iñigo Urkullu, accompanied at the head table by the Secretary General of Foreign Action, Marian Elorza, and the Director of the Basque Community Abroad, Gorka Alvarez Aranburu. The meeting began with Urkullu welcoming everyone attending in person, as well as virtually, as in the case of the three ...