07/13/2020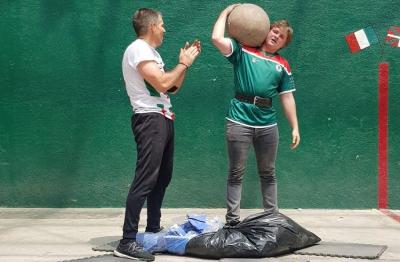 Josu Garritz is the descendent of Basques from Navarre and Bizkaia and so has participated in activities at the Mexico City Euskal Etxea since he was small. It was one of the most emblematic "herri kirolak", weightlifting, that allowed two of his passions to unite, strength sports and "pride in being Basque."
07/12/2020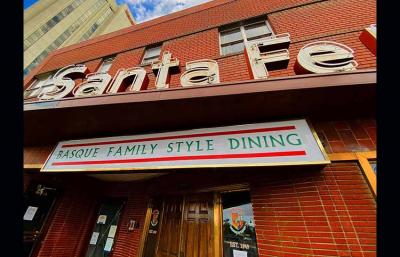 Another Basque establishment in the United States closes its doors due to the Coronavirus. This time, it is the Santa Fe Hotel in Reno, one of the last old Basque hotels, today restaurants, in the city, where Louis' Basque Corner will remain the only one after tomorrow. The Santa Fe announced its closure today on social media, with special sendoff pricing; dinner costing $5 and drinks ...
07/10/2020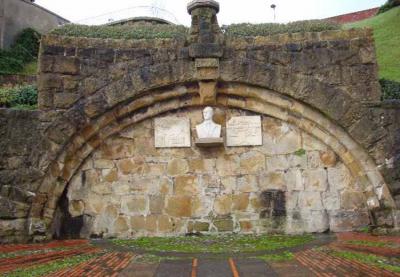 The Xamezaga Publishing House founded and directed by Xabier Amezaga, son of the writer, translator and intellectual Bingen Amezaga Aresti (Algorta, 1901 – Caracas, 1969) donated the complete works of his father to the Historic Archive of Euskadi, through the Basque Diaspora Archive. Xabier contacted the Basque Government, specifically Gorka Alvarez who led him to the archive. Yesterday's date was ...
07/10/2020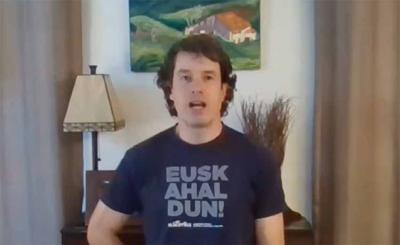 A few weeks ago, we shared bertsos about the Coronavirus by Todor Azurtza from Boise. Todor is a Basque resident in Idaho's capital, and a member of the local Basque club's board of directors who often receives questions from his American friends about Euskera and the Basque culture. This time, he responded in verse in the Euzkaldunak Basque Club newsletter and now on ...
07/09/2020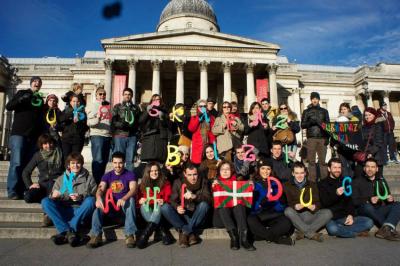 As in many other places around the world, the Londoners, along with other members of the London Basque Society Euskal Elkartea, have suffered due to the restrictions provoked by COVID-19, even with some of these being lifted at the beginning of July allowing the opening of pubs, and outdoors walks being permitted. With the local Basque calendar cancelled; they weren't able to celebrate Aberri Eguna, or their ...