10/22/2019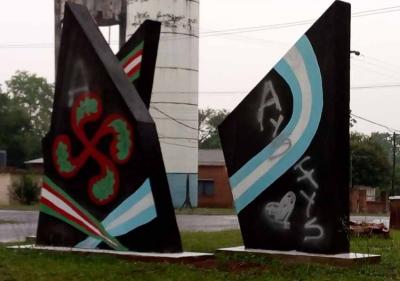 In the area, street furniture had already been attacked before and this time, the allegorical work of art, produced by a workshop organized by Eusko Etxe in Corpus, coordinated by artist Valeria Garibotti with members of the Basque club has now been damaged with graffiti. Although the monument belongs to the city, the club has pressed charges according to club sources in the local daily Primera Edicion.
10/22/2019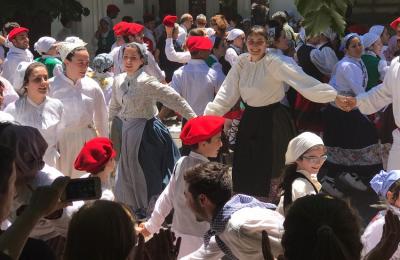 Semana Nacional Vasca 2019 is getting closer (November 2-10) and the influx of visitors from the Basque Country has begun to share this magnum annual event. A group of some 20 individuals from Eskoriatza and Arrasate, in Gipuzkoa will leave this coming Friday for Argentina on an organized visit put together by Bask in Motion and Arrasate Bidaiak that includes attending Semana Vasca in Bahia Blanca.
10/22/2019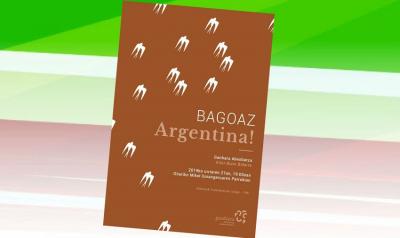 To celebrate the 25th anniversary of its creation, the Oñatiko Ganbara Abesbatza (Oñati's Chamber Choir) from Oñati, Gipuzkoa will enjoy a mini tour of Argentina during the first part of November. The trip, that concludes the group's year of festivities, will take place November 1-9, dates that were not chosen randomly. In fact, the tour will conclude with the meeting of ...
10/22/2019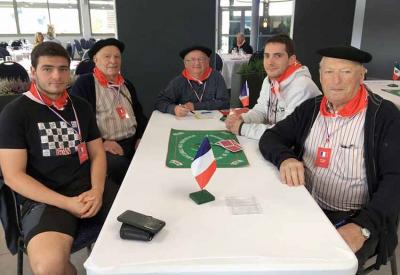 The 42nd World Mus Championships between Basque communities took place last week in Baiona, and the team from Canada comprised of Franck Altuna and Rufino Iribarren (delegate Frank Etchart) took the championship's txapela; second place went to the second team from Navarre, Javier Apesteguia and Daniel Zunzarren and third place with to Euskadi's team, Borja Ruiz and Ixone Ureña.
10/21/2019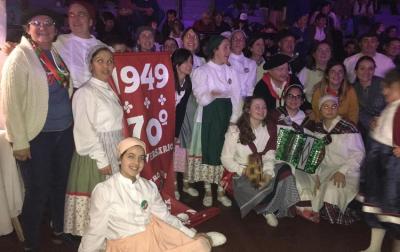 The invitation is part of the program that the Basque club has carried out all year to mark its 70th anniversary. For November, the main event will be a portrait exhibit that will be inaugurated on November 24th that they have also invited other artists to, members and non-members alike with works that reflect some aspect of Euskal Herria. Works will be displayed during the entire day that marks the ...