09/23/2020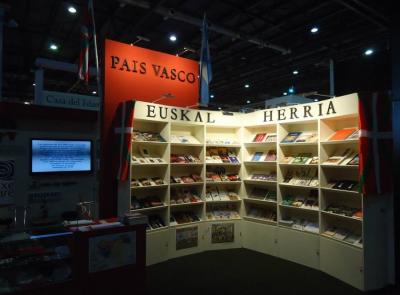 This year, due to the pandemic, the 46th edition of the Buenos Aires Book Fair has been cancelled. The Fair is attended annually by the Basque-Argentine Juan de Garay Foundation that has now announced that it will now hold the first virtual International Book Fair in Buenos Aires. The fair will begin on December 1st and will run for two weeks, including a complete program of activities, online and in some ...
09/23/2020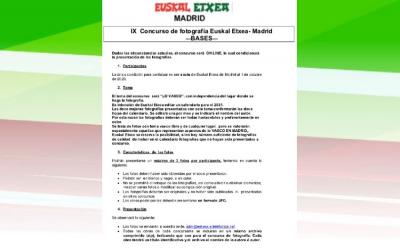 The invitation is aimed at Euskal Etxea members; you can also become a member to participate. The contest's main goal is to select 12 photos that will make up next year's calendar. The theme of the photos is "Basque" and can be taken anywhere "although special attention will be given to those portraying Basques in Madrid," the club specified.
09/23/2020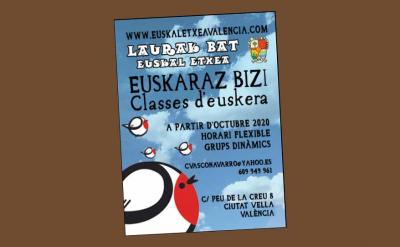 As many Basque clubs in the northern hemisphere, the Euskal Etxea in Valencia is getting ready to start its Euskera classes for the 2020-2021 term, and is doing so making a last call for interested person to familiarize themselves with the language of Aitor in the City of Turia. The enrollment form is included bellow. Classes will be taught at the club's facilities located at Ciutat Vella coming ...
09/22/2020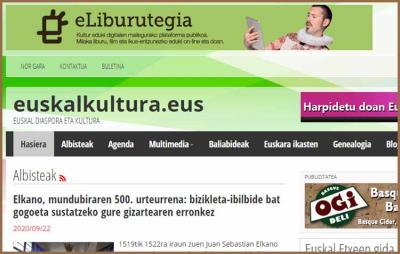 Some readers have reached out to us to let us know that they were having trouble receiving the bulletin. The renewal of the content on the website is being carried out normally, but is seems that in some cases, the bulletin was not being received. After alerting technicians of the problem, they confirmed the possibility of errors after several changes and a migration that took place in August. ...
09/22/2020
From 1519 to 1522 Juan Sebastian Elcano, Basque navigator from Getaria, first circumnavegated the globe. On the 500th anniversary of this feat the Elkano Fundazioa is providing a program of events to take advantage of the occasion and extract reflections and lessons from that experience that allow us to better understand the time and society that these characters lived in. Last Saturday, a ...