08/22/2019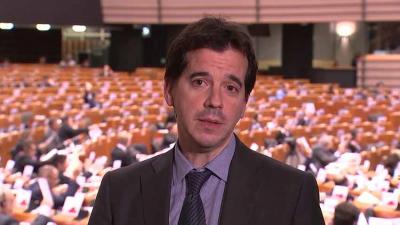 Irujo will deal with European, cross-border issues as well as the relationship with the Diaspora. The Government of Navarre approved the appointment of Mikel Irujo Amezaga (Caracas, 1972) as the new Director General of Foreign Affairs in its session yesterday, as part of the Department of Citizen Relations. This is a newly created post that regroups the functions under a more global approach, which ...
08/21/2019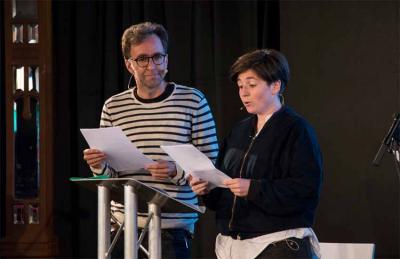 In the winter, it was music, film in the spring and performing arts and literature enjoyed a preeminent presence during the summer in the Scottish cultural panorama. The Edinburgh Festival Fringe and Edinburgh International Book Festival, August 7-18th, have become platforms of diffusion for Basque creation, specifically performing arts and literature, thanks to the #ScotlandGoesBasque Program, one of the main ...
08/20/2019
Do you like a challenge? This is a good one and includes an agreement. It doesn't matter if you don't know Basque now, the important thing is that you are willing to learn it. The Euskara Munduan Program guarantees you free training for four years with online classes, combined with two Barnetegis a year with a entire group of motivated beginners like you. In exchange, you ...
08/19/2019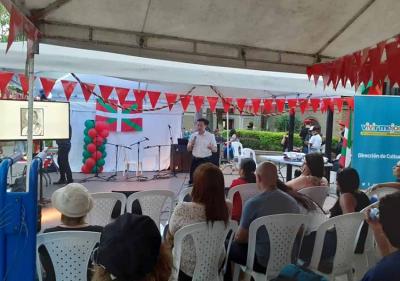 The Basque Country was the guest country on August 9th at the "Trips Around the World," initiative that took place on the Pasaje de la Alcaldia in Envigado. The program included various exhibitions, exhibits and presentations about the Basques as well as their present and historic contribution to Antioquia. The event included several talks, exhibitions, and a musical and dance performance ...
08/19/2019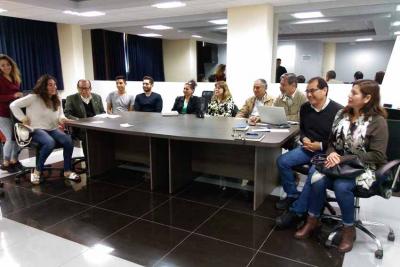 Some of the first undertakings of this young Basque club have been talks presenting the Basque reality and its contribution to Peru, the creation of the youth group Muga Gabe Batuz, raffles to raise money for a clubhouse, as well as Basque language lessons with a first class that took place last Friday. These are some of the proposals that the club has carried out to date since its official recognition ...