07/26/2021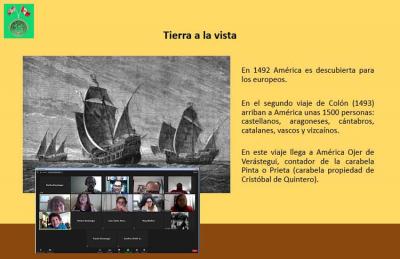 Founded at the end of 2017, the Trujillo Basque Club is barely four years old and is very active devising and putting into practice plans to improve its members' knowledge about the Basque culture, as well as of the population in general. It hopes to attract new members and is aware of many people with Basque last names in its surroundings, although often, they are unaware of their origin. It has ...
07/23/2021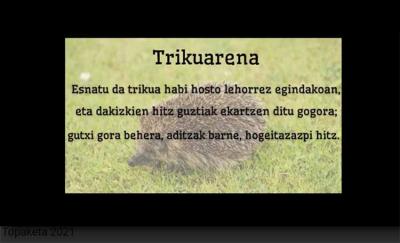 The video corresponds to the last meeting held in Cordoba by various entities of communities, in this case a Slovenian association, a Piedmontese one, and the local Gerora basque club. The number of years that these meetings of communities with minority languages have been organized is more than ten, and participants reflect their situation, their experience, and it verifies that although it is ...
07/23/2021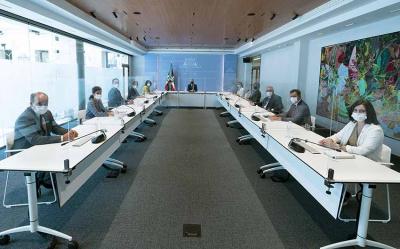 Lehendakari Urkullu held an in person meeting last Tuesday with the team from the Secretary General of Foreign Action's office lead by Marian Elorza. The meeting took place at the Lehendakaritza and joining Urkullu and Elorza were the Director of Foreign Relations, Myriam Larroulet, Director of European Affairs, Mikel Anton, and the Director of the Basque Community Abroad, Gorka Alvarez ...
07/23/2021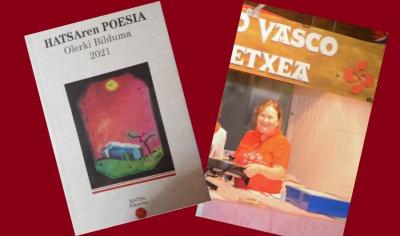 Invited by Ainara Maia, referent from the Hatsaren Poesia poetry group in the Basque Country, Beatriz Poume, Basque teacher at the Gure Etxea Basque Club in Tandil has published her poem "Arima bat," (One Soul), in the 2021 poetry anthology "Hatsaren Poesia." In this way, participation from the Diaspora grows in this project in Lapurdi that included in 2019 and 2020 poems by Javier ...
07/22/2021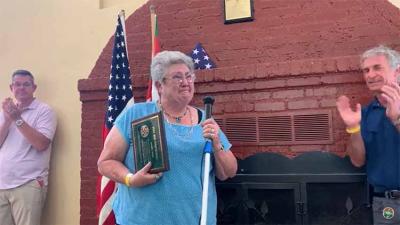 Much emotion and well-deserved applause this past Saturday, July 17th in Reno when NABO President, Philippe Acheritogaray presented one of the two 2021 Bizi Emankorra Awards to Janet (Carrica) Inda at the heart of the Zazpiak Bat Basque Club Festival. The other award this year will go to Miren Artiach and will be presented to her in her hometown of Boise, Idaho.