12/01/2020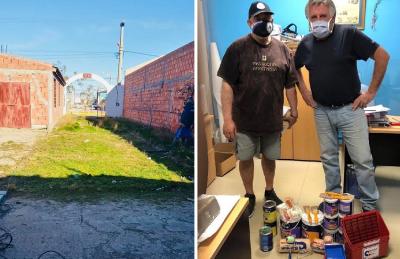 The mural will be done by local artists Martina Mezzetti and Axel Díaz, graduates of UNLP, and will contain traditional symbols chosen by the Board of Directors, including baserris, the Tree of Gernika, a lauburu, eguzkilore, the Ikurriña, txapela and handkerchiefs, dantzaris, sheep and the sea. Work on the mural was to begin last weekend, but had to be postponed due to the weather, but the ...
11/30/2020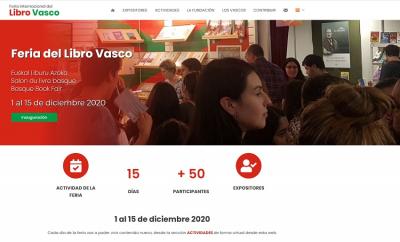 The Fair's website can be visited beginning tomorrow, December 1sth through December 15th. The aim is to "bring those interested in Basque issues closer to the sites of publishers or specialized bookstores where they can see what material they offer and purchase it." "The 'Exhibitors," section includes 15 links to online stores, including that of the foundation itself," ...
11/30/2020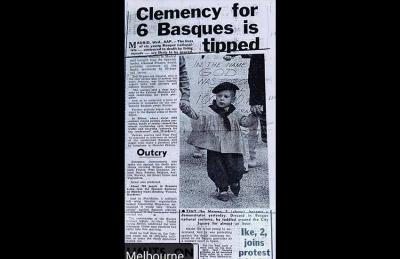 It took place in 1970, 50 years ago this week. In the martial court known as the Burgos Process, the Franco regime judged sixteen Basques in the general Captaincy of Burgos for belonging to ETA. Six of them would be sentenced to death (three to double death sentences) with sentences totaling more than 500 years in prison. However, the trial did not go well for the Fracoist government, with their ...
11/27/2020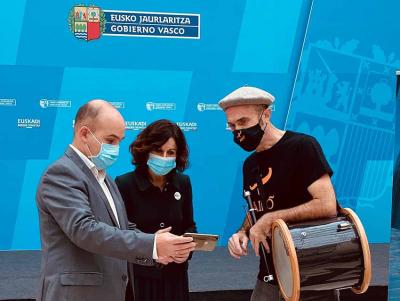 As Euskalkultura.eus announced last week: the Basque Government and the Aiko Taldea officially presented the innovative online training option that is offered to dancers and dance fans from Basque clubs around the world through the Aikoeskola.eus platform, in a first edition of the Dantza Munduan Program. With this, the executive responds to one of the requests made at the 2019 World Congress of ...
11/27/2020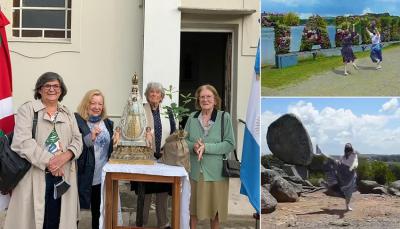 The donation took place at a simple event with few people attending following the COVID19 protocol. On the occasion, some of the board of directors went to Our Lady of Begoña to present the symbolic gift to Fr. Guillermo di Pasquale (Willy). The priest blessed the tree and promised to plant it on church grounds after next winter. This is the first sapling delivered within the framework of a project to ...