03/27/2020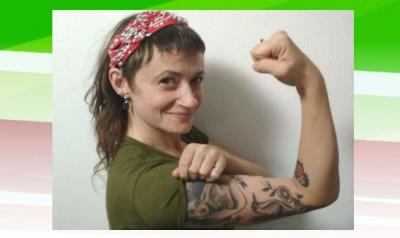 Noel Abella Aiscar is from Montevideo, a musician and feminist. She started Basque just over two years ago, after studying many things, as a music professor, choir director, cellist and trombone player in a rock band, when she needed an intellectual challenge that didn't have anything to do with her work. "I always liked languages, and I have Basque ancestors so Basque seemed interesting to ...
---
03/27/2020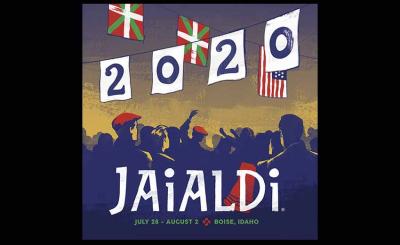 People in the US as well as abroad, especially in Euskal Herria, have contacted the organizers of Jaialdi 2020 asking about a potential cancellation of this Basque mega festival. Their response has been that the organizers are following the Coronavirus Covid-19 situation very closely and as of today, continue to work hard to organize the event, assuring that the minute there is any news it will be communicated ...
---
03/26/2020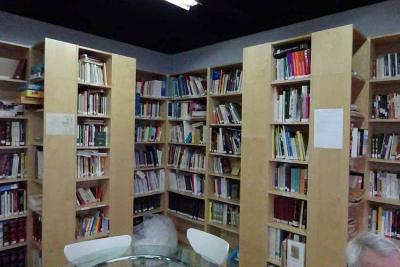 This may be of special value for those who are confined to their homes these days, with the Basque Government facilitates access to eLiburutegia its digital library comprised of some 20,000 books and 15,000 films, good news for anyone who loves to read or film, in the Basque Country, as well as the Diaspora. To enroll all you have to do is email your name and what Basque club you belong to.
---
03/26/2020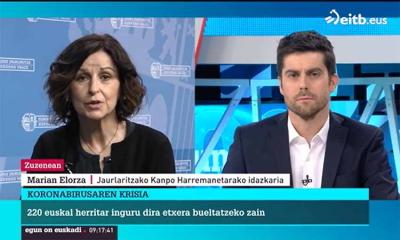 That was the answer from the Basque Government's Secretary General of Foreign Action, Marian Elorza, when interviewed by Egun on' de ETB1. These figures, which surely vary as of today, correspond to citizens who were surprised by the Covid-19 crisis abroad and asked for help for their repatriation. Elorza explained that 275 Basque citizens have contacted the Basque Government during this time.
---
03/26/2020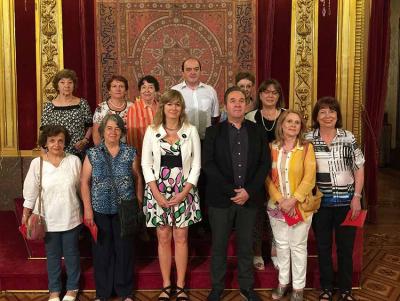 The General Directorate for Foreign Action of the Government of Navarre has launched a call for aid for Navarrese abroad experiencing economic difficulties who wish to return definitively to Navarre, or for those who have been forced to return due to the health crisis caused by the COVID-19 virus. Aid will be retroactive according to the announcement of the Minister of Citizen Relations, Ana Ollo.
---
03/25/2020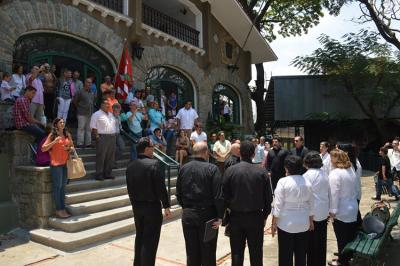 As we published a few days ago, the new Board of Directors at the Eusko Etxea in the Venezuelan capital is progressing in the creation of "Esku Bat" (A Hand), a foundation to help Basques all over the country. The Foundation is administratively distinct from the Basque and that allows it to operate in specific areas, for example in health issues, documentation and providing advice.
---
03/25/2020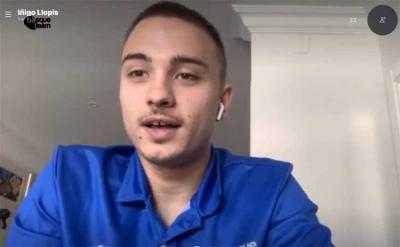 Swimmer from Donostia, Iñigo Llopis, was asked about the decision to postpone the Olympics in Tokyo until 2021. The Basque Team spoke with the swimmer about the coronavirus, Covid-19, in this high-level sport. Before the lockdown, Llopis was training to compete at the Paralympic Games in Tokyo after having qualified for it. For Iñigo, Tokyo will be his second Olympics, since he also ...
---
03/24/2020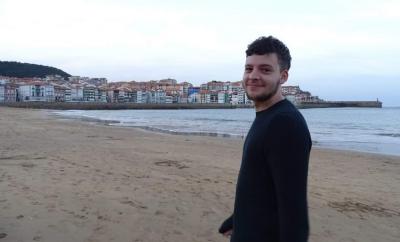 Marcos is 22 years old and lives in Olivos, in the province of Buenos Aires studying Social Communication at the UBA. He started studying Basque at the end of 2018, and in less than two years he has become a Bascophile and is communicating with friends, here and there in Basque, deciding to spend the Argentine summer in the European winter studying at the Zornotza (Bizkaia) Barnetegi. After a month of immersion and returning to Argentina, Marcos tells us about his experience, how he has he lived his Basqueness and what are his plans for the future.
---
03/24/2020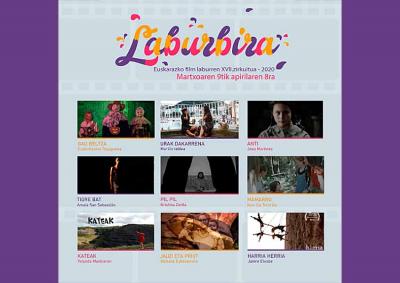 Laburbira, the traveling program of short films in Euskera that includes 33 towns in the Basque Country and four Euskal Etxeas in its 2020 edition, has decided to postpone its sessions – originally announced to take place the last two weeks of March and the first part of April – with dates still to be determined, in the case of the Basque clubs, by each institution.
---
03/24/2020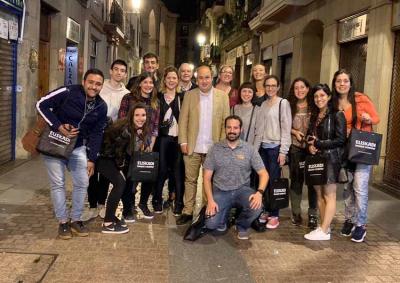 During the crisis that everyone around the world is experiencing due to the Coronavirus, the Directorate for the Basque Community Abroad has made a call for everyone to scrupulously respect all measures of prevention and protection that are being adopted in each country by their respective governments, stressing that the Basque Government continues to develop its 2020 activity normally, in regards to its three main ...
---