10/26/2020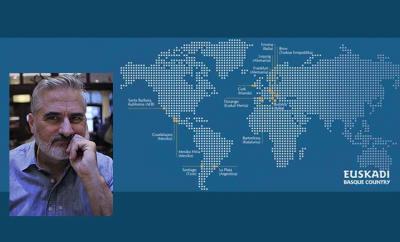 Historian, expert researcher on the Diaspora, Pedro Oiarzabal, in his latest blog offers, from his Diasporic sensibility, a vision of the unprecedented panorama and uncertain scenario to which the pandemic is leading us. In a situation that is unparalleled with any of the crises experienced so far, he highlights the importance of joint efforts EH-Diaspora and stresses the words and commitment of Lehendakari ...
---
10/26/2020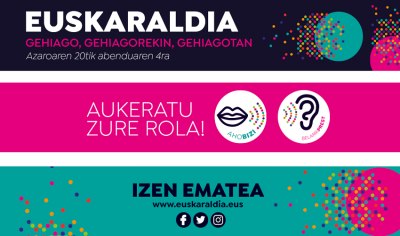 "Euskaraldia" is a social exercise to favor the change of the linguistic habits of those who understand or speak some Basque, but due to inertia, determined contexts, etc. do now use that knowledge that this tries to activate. The first edition took place in 2018 and due to its success; this year's event will be longer and will extend the possibility to Basques in Basque communities abroad to ...
---
10/26/2020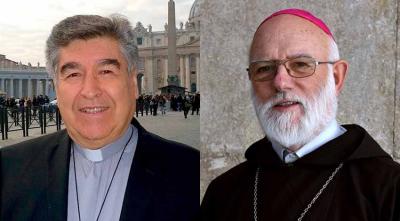 The Vatican announced yesterday that Pope Francis has named Celestino Aos Braco (Artaitz, Navarre, 1945) as the next Cardinal of Chile. To date he has served as the Archbishop of Santiago and will become a Cardinal on November 28th at an event at the Vatican. Celestino Aos is a Capuchin and graduated in psychology. He was ordained a priest in 1968, by the Bishops of Pingliang, Ignacio ...
---
10/23/2020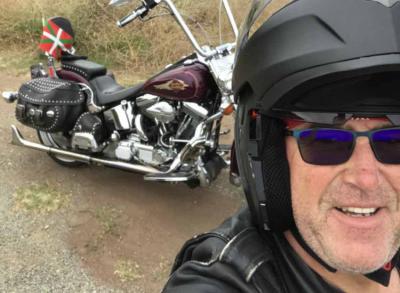 John Ochandorena – for many known as Johnny O – is a Basque-Californian motorcycle rider. Like any self-respecting biker, his body is full of tattoos and, in his case; one of his peculiarities is that the motifs that inspire those tattoos are directly connected to his Basque heritage. Yes, hHe proudly defines hiimself as Basque and he has now entered a contest in Dream Chopper and aspires ...
---
10/23/2020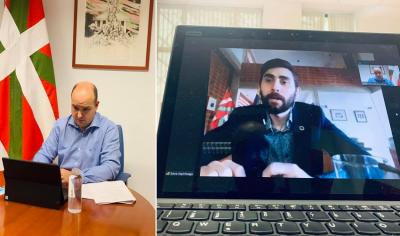 President of the Eusko Etxea in Caracas, Ibane Azpiritxaga, and the director of the Basque Community Abroad, Gorka Alvarez Aranburu, held a virtual meeting on Wednesday. The goal of the meeting was to get an update on the projects that the Basque club is carrying out, some of which have already been mentioned in these pages, along with other new proposals outlined by the Basque club in the Venezuelan ...
---
10/22/2020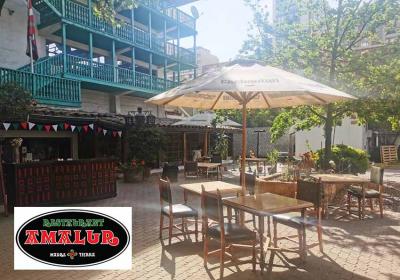 In Santiago, they have reached issue #113 of their newsletter Berriketari and its director, Ignacio Bastarrica, also club president, and his wife Maria Angelica Carrasco Vera, editor of the newsletter summarize the news and activities that have taken place in their community over the past two months, They explain that the city of Santiago passed to the 3rd phase in relation to COVID-19, in the last days of ...
---
10/22/2020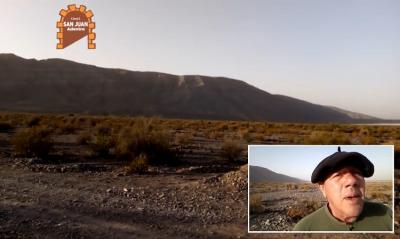 The "San Juan Adentro" (San Juan from within) YouTube Channel is sponsored by the government of the Province of San Juan, as part of the 'Cultural Entrepreneur," program. An initiative by Eduardo Ochoa, a reference at the local Eusko Etxea Basque club, was launched in August. Today it includes 12 videos, homemade material that aims to show the little know landscapes of the ...
---
10/21/2020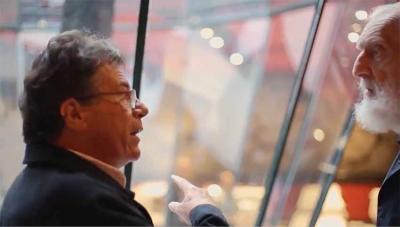 "Gaucho Basko," is a documentary that tells the story of photographer Kepa Etchandy from Baiona "in the footsteps of Basques in Argentina." It can be seen on Monday, October 26th at 11:25pm (continental European time) on France 3 Nouvelle Aquitaine. This version, in French can be seen all month long on the aforementioned channel's website. It will be also available on ...
---
10/21/2020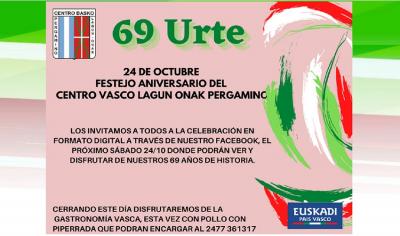 The local Lagun Onak Basque club will celebrate its 69th birthday this Saturday, October 24th beginning at 11 am in a form that is now known as hybrid, meaning partly virtually and partly in person. In this way, the Euskal Etxea will upload contents to its social media in the morning and in the evening, there will be a sale of typical food at the clubhouse.
---
10/20/2020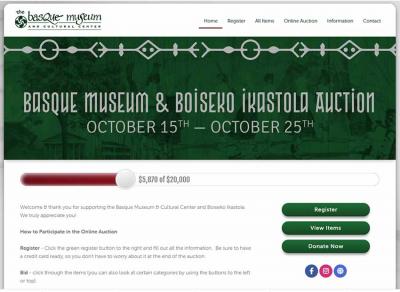 It goes without saying that the COVID-19 situation that the world is experiencing has affected everyone and cause, in addition to its effects in the health field, important economic blows in associations and entities, as well as Euskal Etxeas which have had to modify, reduce or cancel events and projects including those that provide financial support. Face with this, Basque clubs around the world are working ...
---