05/20/2020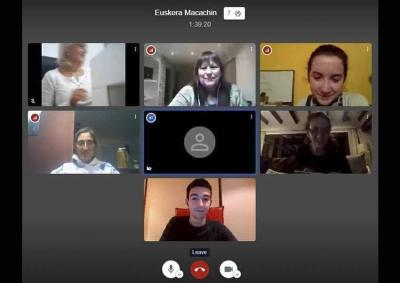 During the emergency situation provoked by the Coronavirus in the world, the education system has made a great effort to adapt its classes to online platforms. The Etxepare Basque Institute did so with Basque language and culture courses that are managed around the world, as part of the Euskera Munduan program, as well as those taught as part of its university lectureships, as indicated in this ...
---
05/20/2020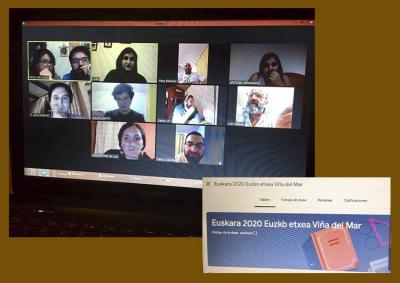 As in many other places around the world, the Eusko Etxea in Viña del Mar-Valparaiso had to convert its face-to-face Basque classes to online ones during the quarantine. Leire Martinez de Luco, from Pamplona, who is her fifth year as a Basque teacher is happy with this year, and the new virtual model, since she has more students, "a dozen, six of them are brand new. It shows that there are ...
---
05/19/2020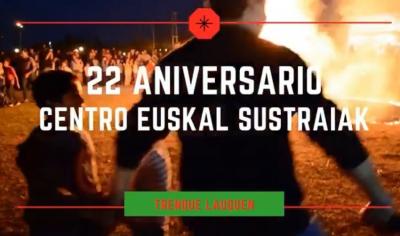 Euskal Sustraiak turned 22 last Thursday, on May 15th, and obliged by the current coronavirus situation had to cancel its original festivities, deciding instead to celebrate on social media. All month long, they will be publishing images, commentary on the club's history from tis foundation till the present, through a selection of photos and videos that include the club's most significant moments. ...
---
05/19/2020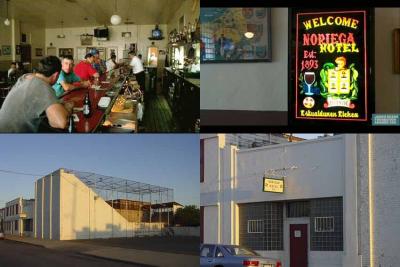 The Coronavirus brought us bad news from Bakersfield that the historic Noriega Hotel would not reopen after the mandatory confinement phase. The building, that still guards the memories and experiences of several generations of California Basques has now been put on the market, and it remains to be seen what's to be the future of this classic meeting point for Basques and non-Basques in the area, witness ...
---
05/19/2020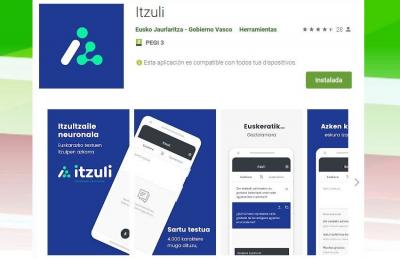 Itzuli is an easy to use free neural automatic translator that provides decent quality. The tool allows you to translate from Basque to Spanish and vice versa, developed by the Basque Government and has been available online since last October. The app was launched at the end of December and since then, queries have not stopped, testifying to its usefulness in both academic and work scenarios ...
---
05/18/2020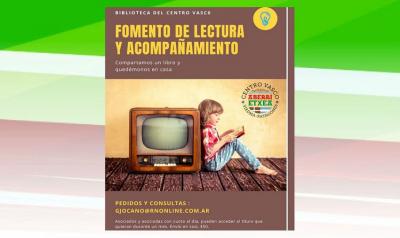 The Aberri Etxea Basque Club in Viedma and Carmen de Patagones has adapted to the conditions imposed by the pandemic, and that is why some of its activities have become virtual, in particular Euskera classes and choir practices. For its part, the Euskal Etxea library put a program in place, a couple of weeks ago, called "Promotion of Reading and Accompaniment" allowing members to ask for, and ...
---
05/18/2020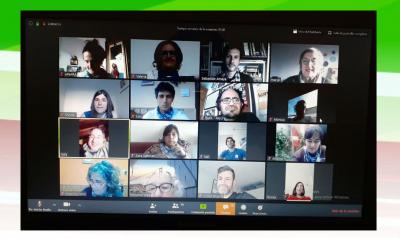 If we talk about Euskera in the Eighth Province, there is no doubt that Uruguay is one of the countries in South America where Basque instruction has deepened. That is why we shouldn't be surprised that during this time of confinement, Basque teachers and students in Uruguay have found a way to stay in touch, practice and share the language.
---
05/18/2020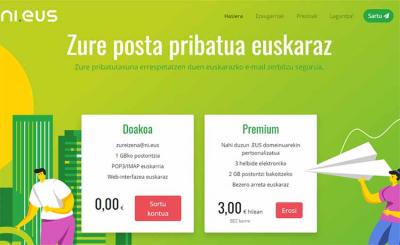 Now you can get your own yourname@ni.eus email for free, or if you prefer the Premium Plan, whateveryoulike@yourname.eus for three Euros a month. This is a service in Basque for anyone without a .eus website, directed to individuals, businesses, associations and also Basque clubs. You can configure it on your cell phone, or on your usual email program on a computer, with use allowed online through ...
---
05/15/2020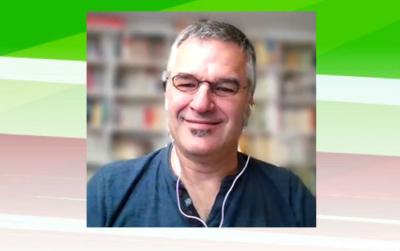 Philologist from Donostia, Ritxi Lizartza, is the founder of *maramara* Linguistic Services", a company that is involved in several projects related to the Basque language. Among these, and maybe the one most used in the Diaspora is Mintzanet, a program that provides the possibility of practicing Euskera free of charge on the Internet.
---
05/15/2020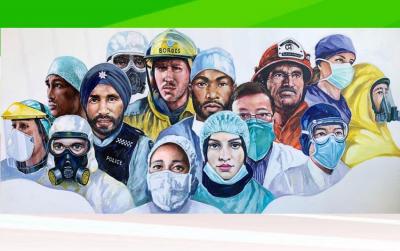 The Ukama Gallery will inaugurate works by Paul Ygartua tomorrow. It is a collection of large canvases, the result of his work during the pandemic. Born in Liverpool and long time resident in Vancouver, the artist with Basque roots pays tribute to the workers on the front line fighting the Coronavirus. "Heroes/Warriors," as he calls calles them, include all ...
---