09/14/2020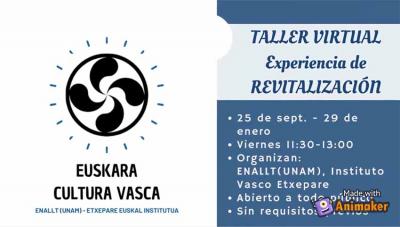 This is the beginning of the school year for many around the world and in Mexico, the Basque Language and Culture lecturer at UNAM, is getting ready to start classes next week. Taught by Haizea Elizondo Gorroño, that recognizes to EuskalKultura.eus that the pandemic confronts us with "difficult times," she is optimistic and "charged body and south with health and vital ...
---
09/11/2020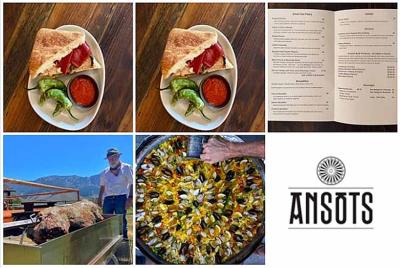 Basque cuisine over more than the last 30 years in Idaho's capital cannot be understood without the contributions of Dan Ansotegui and his daily work establishing and disseminating good Basque home-cooking, consolidating its diffusion among his fellow citizens, Basque or not. Throughout his career, this entrepreneur from Boise, a teacher by training, took pioneering steps and took a chance on ...
---
09/11/2020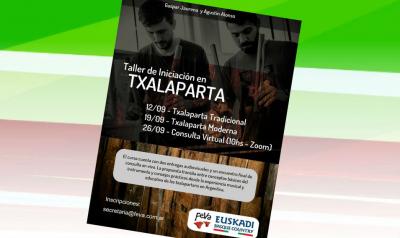 Beginning tomorrow, Saturday, September 12th and running through the next two Saturdays there will be a Txalaparta workshop taught by musicians Gaspar Jaurena and Agustin Alonso as part of FEVA's cultural offerings, that will take place on line, as it has happened with many other FEVA workshops, meetings and activities since preventive and compulsory isolation began.
---
09/10/2020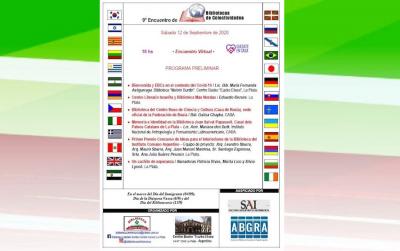 In the context of the pandemic, the organization and hotsing of the meeting became a challenge. This year, in its 9th edition, it will be held virtually on zoom and will include the participation of the Basque, Israeli, Korean, Russian, Catalan and Japanese communities. The meeting will begin at 6pm with a welcome from the organizing librarian, followed by 15 minute presentations according to the following ...
---
09/10/2020
The network between Youth at Basque clubs in Argentina is much more than virtual. Jessica Ateca is from Salta but her first contact to a Basque club was in Villa Maria where she danced with the Euzko Etxea dantzaris and studied Basque with Pablo Cufré, from the Gure Ametza Basque Club in Rio Cuarto.
---
09/10/2020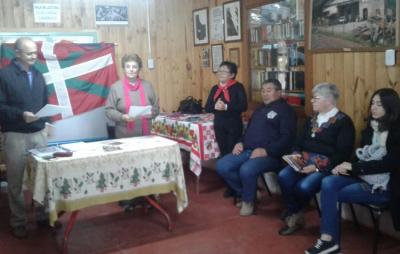 The Eusko Etxea in Corpus Christi, in Misiones, continues publishing its monthly newsletter (see the August and September ones) that included the results of its international Bilingual Literary Contest, Spanish-Basque, whose theme this year was "Something was left inside with one and something was left out, in this Quarantine."
---
09/09/2020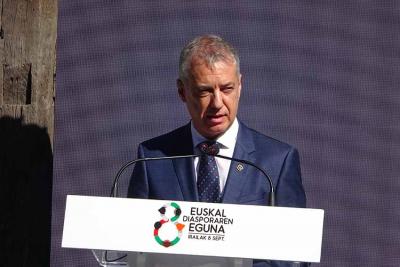 The official event celebrating the Day of the Basque Diaspora took place yesterday presided by Lehendakari Urkullu after being re-elected to his third term as Lehendakari last Saturday. Due to the pandemic, the format of this occasion was much smaller than last year's and the majority of attendees were local, although dancers from here and others from around the world gathered onscreen for a dance. ...
---
09/09/2020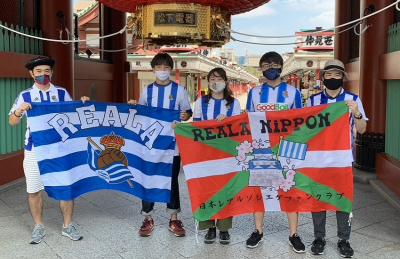 Real Sociedad Soccer Team announced the creation of its first official Peña in Asia. "Reala Nippon," is comprised of seven youth in Tokyo and Yokohama, whose president is a woman, Mio Ortiz, who like her other companions in the Peña had the opportunity to spend some time in Donostia where she got to know the team and its circumstances resulting in her "passion for ...
---
09/09/2020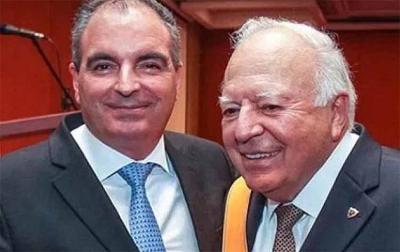 Aurelio Iragorri Hormaza, passed away on Monday in Bogota at the age of 83 from COVID-19. Colombian politician born in Popayan, in the department of Cauca, who throughout his great political life served among others in the positions of governor, national minister and senator of the republic, as well as president of the Senate and as a member of that chamber for 28 ears. A civil engineer by profession, he ...
---
09/08/2020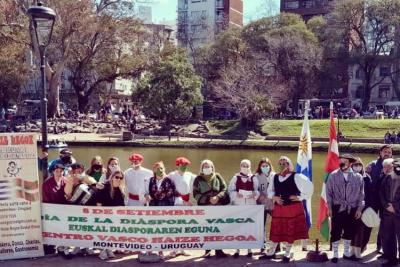 On this September 8th when the Day of the Basque Diaspora is celebrated, a 100 or so Basque clubs and Organizations all over the world will come together and join in the official acts led by Lehendakari Iñigo Urkullu in Ormaiztegi, Gipuzkoa (see article here). Even if it is not being aired live, there will be a summary video of the same provided before the end of the week. For his part and along with his ...
---