05/06/2019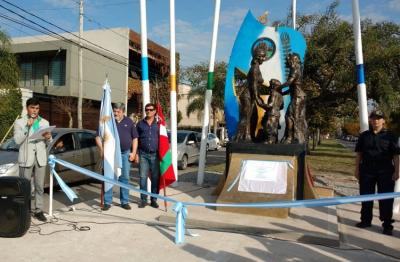 After several weeks of especially intense activity, with its General Assembly and food sales on Easter Sunday, last weekend, the Eusko Aterpea Basque Club participated in two events considered very important by its members and friends. On Saturday, standard-bearers Raul Taretto and Juan Itcea represented the Basque community at a ceremony to re-inaugurate the Monument to Immigrants in the city. The event was ...
---
05/03/2019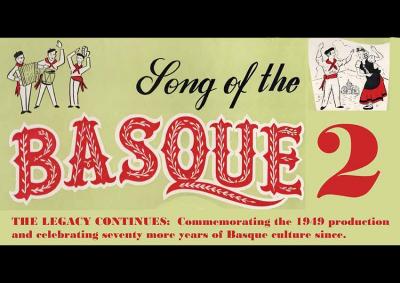 Seventy years ago, the first "Song of the Basque," debuted presenting the Basque culture in Boise. Basque emigrants who had settled and were part of the city's panorama at Basque hotels and bars in Boise were in their heyday, and this presentation wasn't just another festival with Basques celebrating their culture, but it was Basques sharing their culture for the first time in a show ...
---
05/03/2019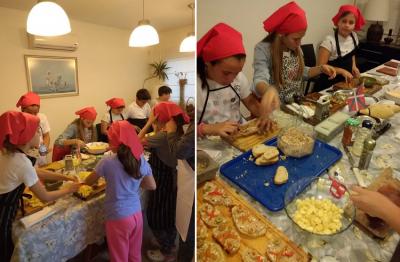 One of the Basque clubs that gathers the community in Neuquen and Cipolleti, Baskos de la Confluencia, just inaugurated its newsletter "NotiBaskos," that serves as the voice of the institution, with its first issue. This is a monthly newsletter that the club will provide its members and friends electronically. It first issue includes information on three activities that the club is carrying ...
---
05/03/2019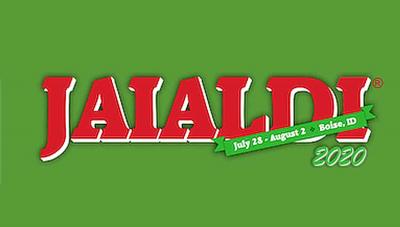 Organizers of the 8th edition of Jaialdi in Boise, July 28-August 2, 2020, in Idaho's capital, published the basic program on its website that will be enjoyed by those who come next summer. This festival is qualified by many as the largest Basque festival outside of Euskadi.
---
05/03/2019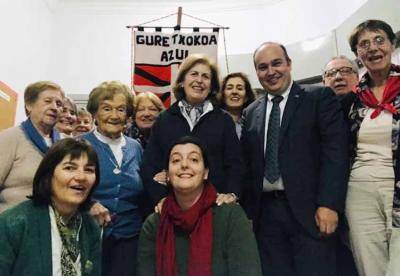 Gorka Alvarez Aranburu, Director of the Basque Government's Basque Community Abroad, has recently returned to Euskadi after a brief tour through Buenos Aires and other localities in Argentina in the south of the Province of Buenos Aires. At the time, we talked about this trip and on this occasion, we are providing the interview conducted by colleague and friend, Federico Borras Alcain who interviewed Alvarez ...
---
05/03/2019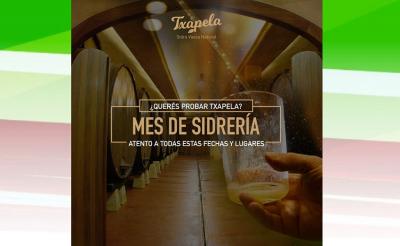 "Txapela," the new natural cider in Argentina invites lovers of Basque food customs to enjoy "Cider Month." From June 5-July 4 various restaurants in Argentina will provide a typical sagardotegi menu and Basque cider with cod or haddock tortilla, txuleton with the main course garnish; and for dessert cheese, quince and walnuts. A menu that is paired with Txapela cider served ...
---
05/03/2019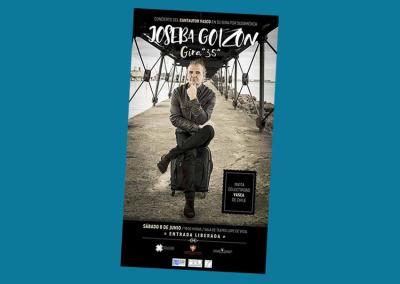 Singer from Portugalete, Joseba Gotzon, who began touring Argentina and Chile this week will give a recital this afternoon at the National University of La Plata (UNLP), to then cross the mountain range later and perform several more concerts this week in the Chilean capital. The Bizkaian singer performed last Tuesday at a sports event on the court of San Lorenzo de Almagro; and has planned at least for more ...
---
05/03/2019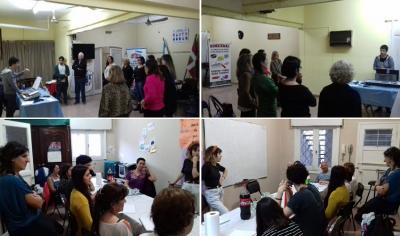 The Basque-Argentine club Gure Txokoa has now included a new activity in its cultural offering, a singing workshop from which a bilingual choir will be formed in Spanish and Basque. Directing will be Professor Juan Pedro Tamburelli and it will take place at the clubhouse on Tuesdays from 6pm-8pm. No prior experience is required to get involved, and auditions are open for anyone who would like to ...
---
05/02/2019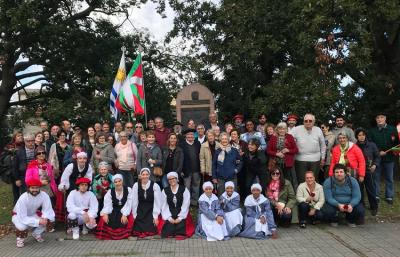 April 26th marked the 82nd anniversary of the Bombing of Gernika by German aviators, allied with General Franco turning the Bizkaian village of Gernika to ash, a traditional symbol of Basque identify and freedoms. Every year, on this date, Basques, descendants of Basques and friends of Euskal Herria join from the Diaspora to commemorate this fateful day with many events and gatherings, all with an unmistakable ...
---
05/02/2019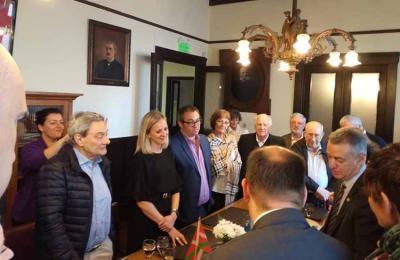 The Annual General Assembly at Laurak Bat in Buenos Aires was held on Saturday, April 27th that included board elections. After the elections, the current board was re-elected led by Arantxa Anitua as president, Maria Antonia Barquin as vice-president, secretary Arantxa Goicoa; pro-secretary Miren Arozarena; Treasurer Mikel Huguet; and pro-treasurer Ramon Arozarena.
---