06/24/2021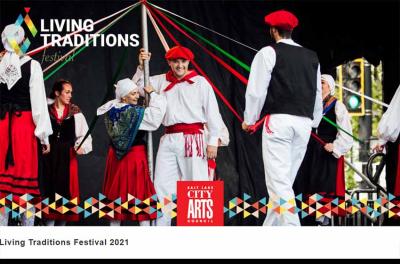 A busy weekend awaits members of the Basque Club of Utah, in Salt Lake City, and members of its dance group the Utah-ko Triskalariak. As announced in our agenda, on Saturday, they will participate in the Taste of Living Traditions Festival, something they do every year with a food stand as well as a dance performance. On Sunday, they will celebrate their annual picnic having lunch together in a park, enjoying ...
---
06/24/2021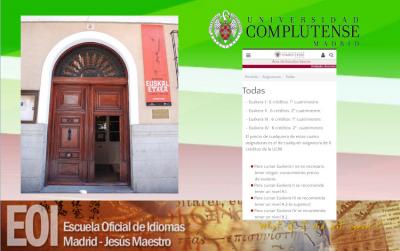 This school year has come to a close, and after summer (in the northern hemisphere), another will begin. If you live in Madrid, maybe you have thought about taking advantage of the various options that exist in the Spanish capital to learn Basque. They are varied and rage from beginners to advanced, in person or virtual. Here is information on three options to tempt you and help you make this next course ...
---
06/23/2021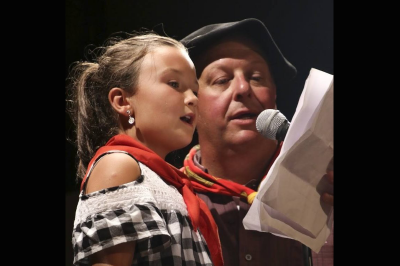 The Mendiko Euskaldun Cluba in Minden-Gardnerville, Nevada celebrates its 40th anniversary of its founding in 1981 thanks to Anita Izoco and Jeannette Fernandez in this area of great Basque implantation. In 1988, they began the joint celebration of their picnic in conjunction with "NABO's Kantari Eguna," a Basque song and Bertso festival that now alternates between Gardnerville, and the ...
---
06/22/2021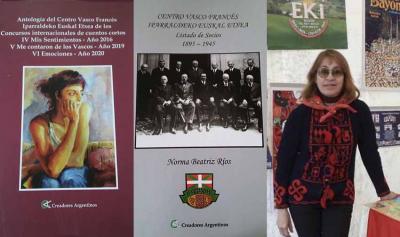 The Iparraldeko Euskal Etxea-Centro Vasco Francés in Buenos Aires has not let these long months of the pandemic pass in vain and is now coming out with two books, one that includes award-winning works from its literary contest. The second, includes a review of the internal history of the entity, investigating the minutes and reports, membership, and bringing to light data from everyone who has been part ...
---
06/21/2021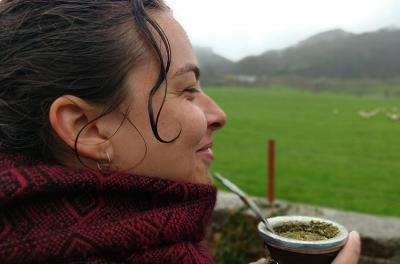 Sacha Miro is from San Nicolas but lives in Buenos Aires where she is part of the Oihankide Taldea. As a member of the group, dantzari and Basque student, Sacha didn't hesitate in accepting the invitation to deepen her training virtually along with the Aiko Dantza Eskola Digitala. The Dantza Munduan initiative arose by virtue of an agreement between the Directorate for the Basque Community Abroad of the Basque ...
---
06/18/2021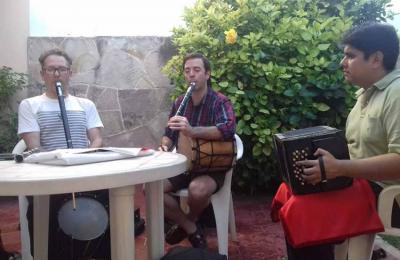 You still have time to enroll. You can be part of the course, even if you didn't attend the first session last Monday. In order to enroll email geroracordoba@gmail.com. Classes are taught by three young musicians with great skills, Fernando Zabalza, Noé Fernández and Santiago Chamorro, members of the "Lurra eta Haizea" music group at the local Gerora Basque ...
---
06/18/2021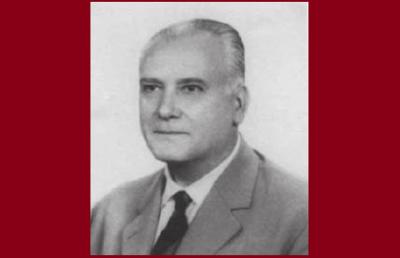 Born in Entre Rios, Miguel Angel Etcheverry (1905-1974) was a national and international reference in Histology and Hematology. A member of the Argentine National Academy of Medicine since 1970, he was noted for his studies on blood groups and Rh factor. Publications such as "Rh Factor in People of Iberian and Italic Descent Residing in Argentina," (Buenos Aires 1947) and ...
---
06/17/2021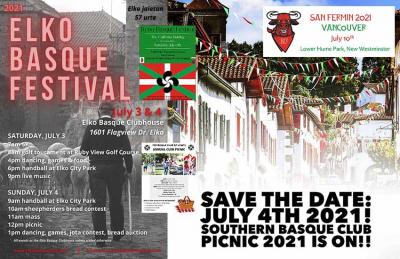 With vaccination progress in recent weeks there has been a substantial change in the United States in relation to the pandemic. Also in other parts of the world, in some cases seeing the light at the end of the tunnel (as in Europe), although unfortunately, in others, such as in Latin America, uncertainty continues to dominate. This article is about summer in the US and Canada where every year at ...
---
06/17/2021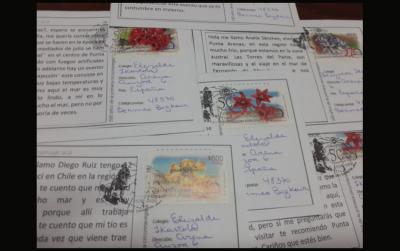 Five hundred years ago, the Magellan-Elkano Expedition united the five continents for the first time by crossing oceans. Today, 500 years later, both coasts reconnect through the "Postalak mundubiran" (Postcards around the world) that proposed a new trip around the world, this time by exchanging postcards and by gazing at our youth. Because of the initiative, 250 postcards traveled from Chile to ...
---
06/17/2021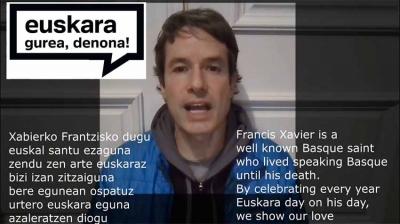 Todor Azurtza Sorrondegi is not a name that is unknown to those who read EuskalKultura.eus. A deeply multifaceted person, despite his youth, he has a rich biography which includes the places he has lived: born in Caracas, raised in Donostia, twenty years in Paris, then London, New York, to Boise where he lives with his wife who is a Basque and from Boise, the many languages he speaks, his training and varied ...
---