06/10/2021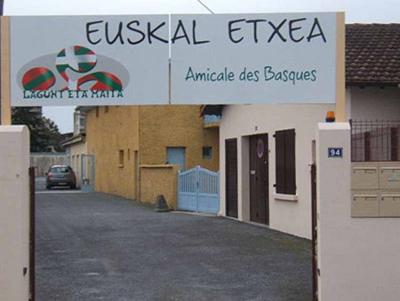 Do you live in Bearn, or in the proximity, even in Euskal Herria? Are you a teacher, or someone who masters Euskera? From the Béarnaise capital, the local Lagunt eta Maita Basque Club is looking for a Basque teacher for its Gau Eskola. As part of the current de-escalation measures, Lagunt eta Maita will resume its in-person activities little by little beginning this week.
---
06/10/2021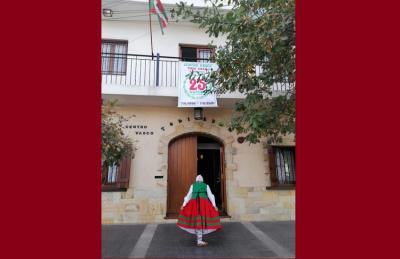 The Toki Eder Basque Club in Jose C. Paz celebrated its quarter century last Monday and did so adapting to the current health restrictions, but with as much excitement and pride as other years. Due to the restrictions brought about by the pandemic, the club decorated its balcony, replicating the façade of a Baserri, with a poster that announced the birthday, and dantzari, Jennifer Cabezas, performed an ...
---
06/09/2021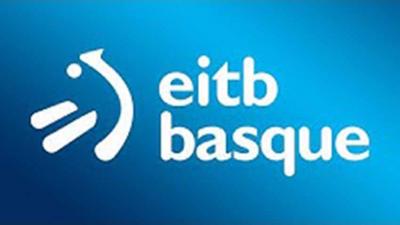 There is a new way to follow news from the Basque Country from wherever you are with EiTB programming in real time. The EiTB Basque Channel is now available on YouTube beginning on June 2nd replacing Canal Vasco, with broadcasts in both Basque and Spanish. Being on YouTube, you can add this window to your website, as we did below, to illustrate this article.
---
06/09/2021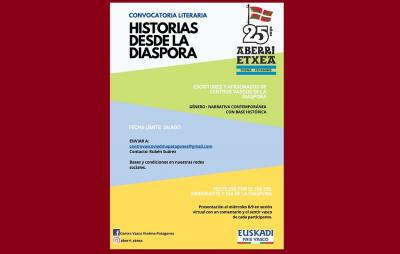 As part of the activities that will be held in September to celebrate Immigrant Day and the Basque Diaspora Day, the Aberri Etxea Basque Club in Viedma and Carmen de Patagones, invites Basque clubs from all over the world to participate in its literary activity, "Stories from the Diaspora.' Basque clubs will be able to participate with "one or more works related to Basque culture and ...
---
06/08/2021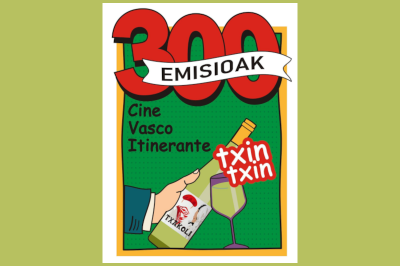 The Traveling Film Series in Argentina coordinated by Carlos Gabilondo will reach 300 session this week. This is a project that aims at sharing titles by Basque producers and creators at Basque clubs in Argentina, and in the words of its creator, it has taken a dimension that he never would have imagined. "This is a space for exchange on the Basque culture and in particular, audio-visual arts, ...
---
06/08/2021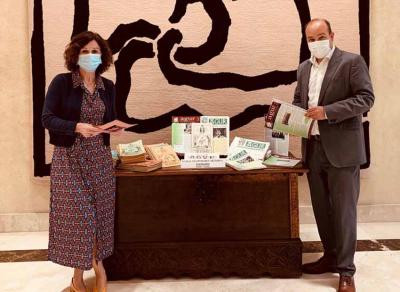 Eskualdunen Biltzarra or the Bordaleko Euskal Etxea, the Basque club in the capital city of in Aquitaine, donated a complete collection of its historic bulletin "Agur," to the Basque Government. The collection starts at issue number 1 dated November 1, 1953, and will now become a part of the Archive of the Basque Diaspora, joining other donations made by Basques and Basque clubs from all ...
---
06/07/2021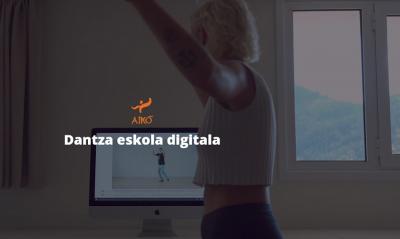 The initiative began at the end of last year thanks to an agreement between the Basque Government's Directorate for the Basque Community Abroad, and the Aiko Taldea. Through a website especially designed for this purpose, some 200 students are training or perfecting their dance skills with "Dantza Munduan". The classes are taught in Basque, Spanish or English and can be followed ...
---
06/05/2021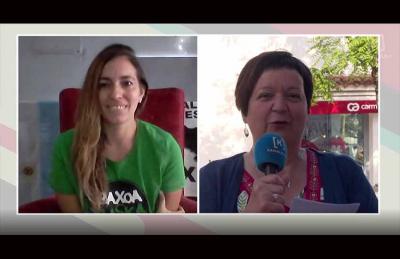 On May 29th, the Euskaltzale initiative "Kutxa Bira," reached its final destination in Urruña that began on March 20th in the Diaspora thanks to the Aberri Euskal Etxea in Viedma and Patagones, in Argentiina, to then jump to Europe and tour all of the Basque Country. Due to the pandemic, with mobility being limited, a small kutxa (box) managed to overcome all obstacles and visit ...
---
06/05/2021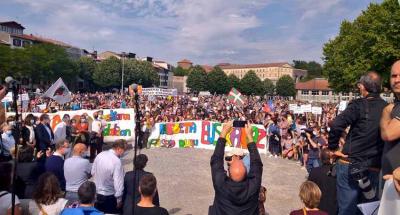 It is not at all clear how far it will go, and what practical consequences the Resolution of the French Constitutional Council will have, which seems to outlaw ikastolas (Basque schools) and its language immersion model, and also affects other local languages of France equally. In the (French) Basque Country, the elected officials, the Ikastolas and the entire Basque educational world feels particularly ...
---
06/04/2021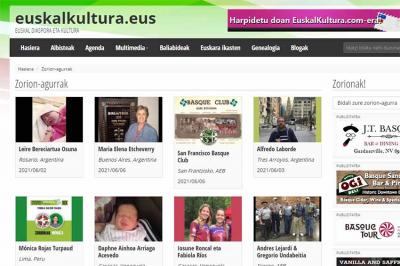 What if it is a relative's birthday, or if someone you are close to at the Basque club gets a new job, or passes an exam or reaches any goal? What if you'd like to thank a friend in the dance group for their friendship? Now you can do so again on EuskalKultura.eus with its Zorionak-Congratulations section. All you have to do to leave a message is click here and write the ...
---