01/31/2016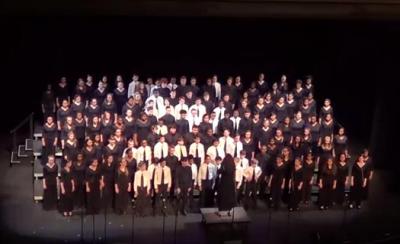 The videos shows this American choir singing Txoria Txori, one of the most beautuful and universal Basque songs last January 30th, 2016 at the World Music Festival at the Athenaeum Theater in Chicago. Beautiful song, perfect pronunciation... nobody would say they are not Basque!
---
01/26/2016
Fron January 24th to this next weekend a group of students/teachers of the Euskara Munduan program implemented by HABE, FIVU, FEVA and the local Basque clubs are taking part in Montevideo, Uruguay in a 'barnetegi' (type of boarding school) to improve their level of Basque. The president of FIVU (Federation of Basque Clubs in Uruguay) Enrique Poittevin and the HABE Institute technitian and coordinator of the Euskara Munduan program KInku Zinkunegi went to the headquarters of the daily paper El Observador to promote it. See the video.
---
01/22/2016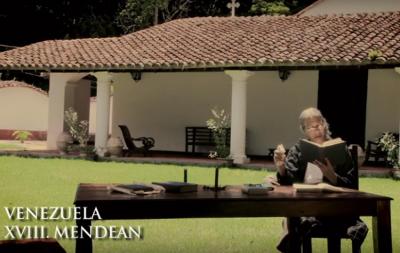 Let's play, what would have happened with the Basque language being historically predominant in Venezuela and the Americas? The question and answer come in this video made in Venezuela, at Catia TVe, including a young Simon Bolivar.
---
01/04/2016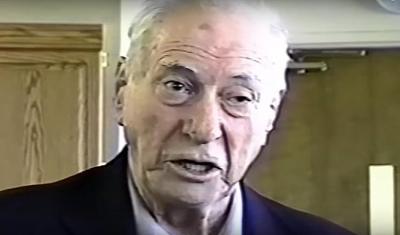 Presented by the Basque Educational Organization (BEO) based in San Francisco (California), "Sheepherder's Memories" is a documentary recorded by Juan Jayo and Jean-Paul Barthe (1h 08 '08 "), produced in its original form in 2000 and adapted to the digital format by Jean-Paul Barthe in 2015. It collects the testimonies of the following persons who emigrated to the United States to start their American life as shepherds: Elu Louis, Charles Moustirats, Angel Arriada, Dominique Etcheverry, Julian Aramburu, Jean Gorostiague, Jean-Pierre Etchemendibehere, Pedro Salaburu, Pierre Ausquy, Jean Laxague, Jean-Baptiste Urruty, Emile Goyhenetche and Leon Franchisteguy. All interviews are in English, conducted by Juan Jayo, Nicole Sorhondo, Tony Laxague and Jean-Paul Barthe. Many of the photos and images have been provided by Aña Iriartborde; and bertsoa by Johnny Curutchet.
---
10/15/2015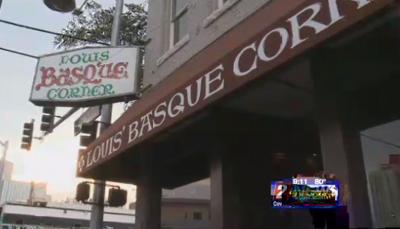 Luis Zabalegui is celebrating 40 years behind the bar, serving Basque picons as just he knows how to prepare at Louis' Basque Corner in downtown Reno. This is the way KTVN Channel 2 Reno Tahoe TV paid homage to the popular Basque guy, born in Navarre married into the local Basque community and proud father of two. Zorionak, Luis!
---
09/10/2015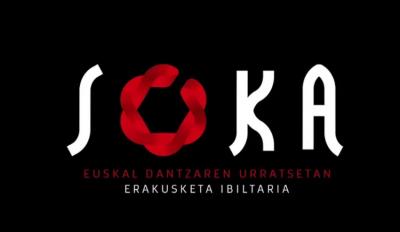 "Soka, euskal dantzaren urratsetan" (Soka, behind the steps of Basque dance) is the name of the exhibit de dicated to Basque old and new dance that will be inaugurated today in Biarritz. After a itineration it will recah Donostia in February 2016, as a part of the program of Donostia, European Capital of Culture 2016. Details in www.soka.eus. It's a iniciative of Euskal Kultur Erakundea (Centre Culturel Basque) working together with Donostia 2016 and the Provincial Government of Gipuzkoa, supported also by the Etxepare Basque Institute and the Provincial Government of Bizkaia.
---
08/25/2015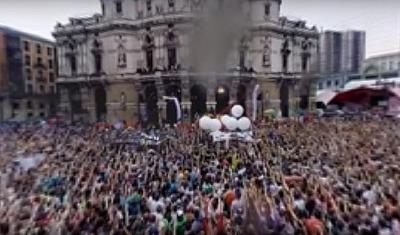 Doy you want to see from wherever you are, feeling you are right here in the Basque Country, the Bilbao City Festivals --Aste Nagusia-- 2015 that kicked off last Saturday? We provide you the opportunity to taste espectacular images 360 degrees. Use your mouse to move the image (using the circle at the left top of the screen) Ongi pasa! (enjoy!)
---
08/24/2015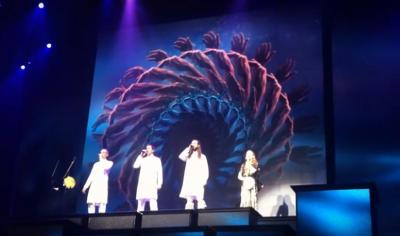 This is a video of one of the concerts of Madonna's 2012 world tour with Basque trio Kalakan, in San Jose, CA. The song is a Zuberoan Basque song written by traditional singer and composer Etxahun Iruri, about Death: "Hori bera da denen ixtoria / herioak bardintzen handi ttipiak / zeren ilüsione bat bera da / lürraren gaineko gure pasajea" (It's the same story for all, big or small, all are equal when facing death, because our passing on earth, is just an illusion).
---
08/12/2015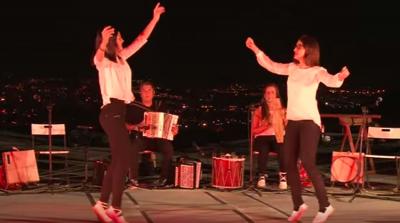 Kepa Junkera Jaialdi Live Full concert. Full video (49' 26") of the concert that Basque accordeonist Kepa Junkera offered on July 28 from Bilbao thru internet as a kick off for the Jaialdi week from the highest building in Bilbao, Iberdrola Tower. The concert was followed from the Boise Basque Block at a giant screen. At the beginning of the video, a salutation by the new elected mayor of Bilbao, Juan Mari Aburto.
---
08/11/2015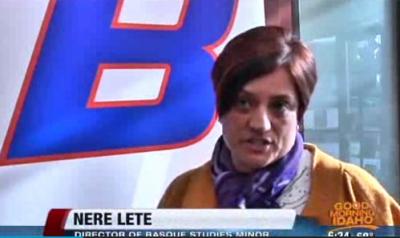 It happened a few days ago during Jaialdi time in Boise, on Friday July 31st, but the link and information were sent to us just this morning. So this is the video bradcasted by KIVI TV in Boise with professor Nere lete, director of the BSU Basque Minor, talking about the Basque Studies Program and opportunities that Boise State University (BSU) offers in Idaho regarding Basque language and culture.
---