03/13/2017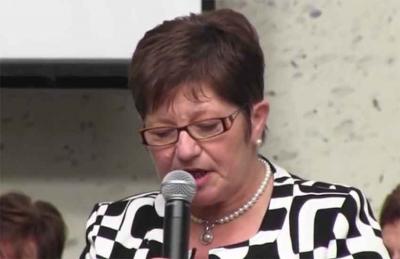 The Basque town of Donibane Garazi, and the Californian of South San Francisco are sister cities. The video includes its signature in 2012, between Mayor Richard Gabarino of So San Francisco and Councilor Graxiana Paris, of Donibane Garazi. It should be remembered that waves of Basques established in the Bay Area their new home and that right there, in South San Francisco, the Basque community built in 1982, the Basque Cultural Center, which is their heart and meeting point in the area (image Jean-Paul Barthe, Milesker, Jean-Paul).
---
02/11/2017
On Saturday, February 11, 2017, the Basque community of Utah celebrated its already classic annual "Basque Dinner & Dance" fundraising festival. It is a Basque style menu dinner prepared by the volunteer chef team of the Basque Club of Utah, with entertainment by the Utah-ko Triskalariak Basque dancers. The video shows the first of the dances, a greeting and salute dance to the Ikurriña or Basque flag (video EuskalKultura.com)
---
01/21/2017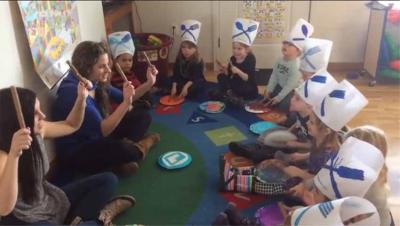 Boiseko Ikastola children playing Danborrada in Boise, Idaho. Danborrada is a drum festival very popular in the city of Donostia-San Sebastian, in the Basque Country (video Boiseko Ikastola)
---
01/20/2017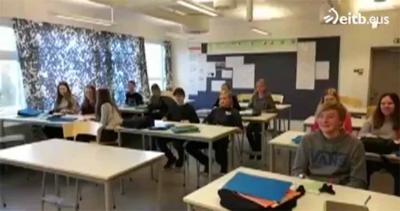 Mari Luz is a teacher from Donostia-San Sebastian who spent time in Sweden. She took advantage of her time there and taught her students at the Värgårdsskola school in Kisa to play the Danborrada. This is how it sounds directed from Donostia by videoconference (video Mari Luz Grandal, through EiTB.eus)
---
01/17/2017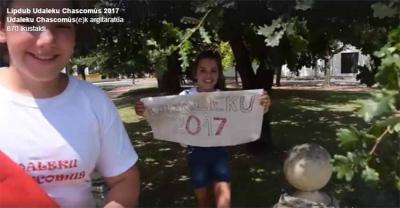 Lipdub by the 2017 Basque Udaleku (summer camp) kids, in Chascomús, Argentina, organized by the local Zingirako Euskaldunak Basque Club of Chascomus.
---
01/16/2017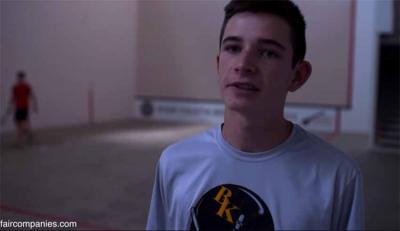 Today, in states like Idaho there are thousands of Basque Americans many of whose ancestors immigrated here a century ago to herd sheep. Henry Etcheverry is one of the last of the Basque sheepmen. His father, Jean Pierre, immigrated in 1929 from the Basque Country. Boise, Idaho has a large concentration of Basques, the Mayor is Basque and there's an entire block dedicated to Basque businesses... By Kristen Dirksen (video Faircompanies.com)
---
10/12/2016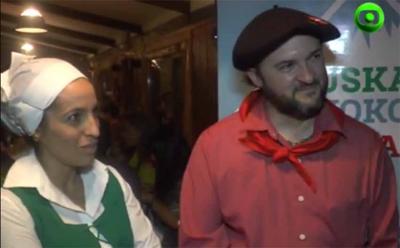 The Basque clubs in Patagonia have begun in 2016 a dynamic to meet and join forces. The initiative came from the youngest center, the Gure Txokoa of San Martin de los Andes, and they have already announced its third meeting. The video shows Manuel Bustingorry (San Martin de los Andes) and Rocio Basterra (Viedma and Carmen de Patagones) explaining to TV cameras their deep Basque feelings, activity, commitment and plans. They exude energy and enthusiasm (video Noticias TVEO).
---
07/05/2016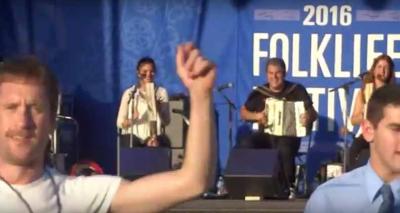 Kick off concert for the 2016 Smithsonian Folklife Festival, Washington DC, June 2017, featuring the Basques. Concert at the National Mall by Kepa Junkera & Sorginak with part of the public dancing Basque (video EuskalKultura.com)
---
07/05/2016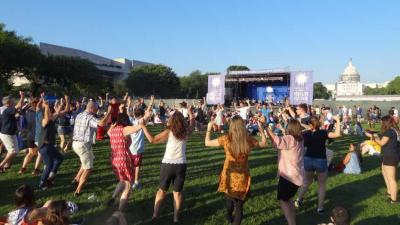 The Smithsonian Folklife Festval 2016 dedicated to the Basques at the National Mall was June 28-July 4, July 7-10. These images belong to the Kepa Junkera & Sorginak concert, Basque music and dance at the National Mall, first night concert of the Festival, June 29, with Basque and American public dancing under the rhythms of the Basque players (video EuskalKultura.com)
---
07/05/2016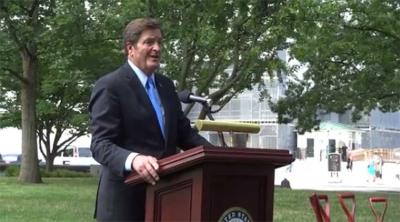 Congressman John Garamendi addresses those present during the plantation of a Tree of Gernika shoot in the Capitol Gardens in Washington DC, July 2, 2016 (video EuskalKultura.com)
---