Viedma, Argentina. The Basque club that unites the Basque community of Carmen de Patagones (province of Buenos Aires) and Viedma (province of Rio Negro) celebrated its 24th birthday with interesting events, some in person and others through audiovisual materials uploaded to its social media. Among the in person activities, the exhibit of typical Basque costumes in various businesses in the county and the event in Immigrant Plaza are worth noting, with an oak being planted in the latter donated by the city of Viedma.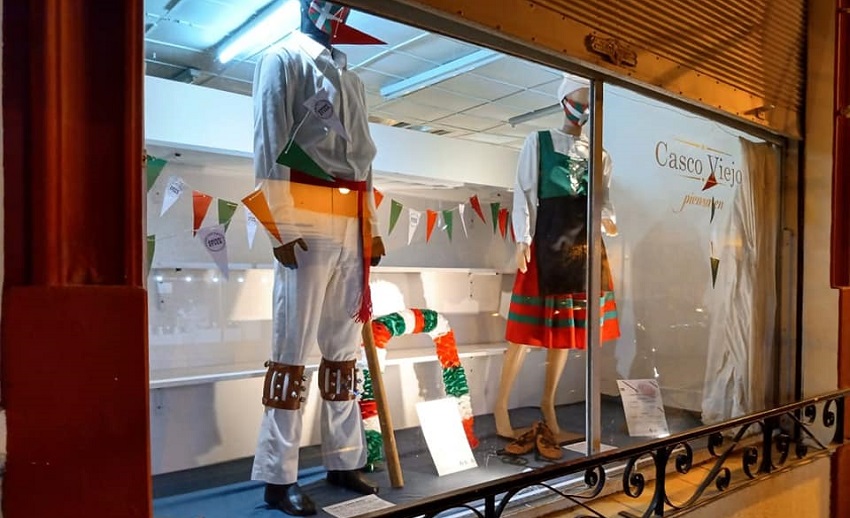 [Typical costumes displayed in store windows in Viedma and Carmen de Patagones]
In regards to the virtual events, the anniversary celebration began with a greeting by club president, Rocio Basterra and a generational Aurresku, performed by the first dance director of the Lagun Onak dance group, Maria del Carmen Elzaurida, and Imanol Basterra, representing the club's youth.
The Abestu Beti choir also took part in the anniversary celebration, and those who have served through the years as the club's presidents and members of the board of directors told the story of the Basque club on a video.
25 years of history in one book
As part of the anniversary, the Euskal Etxea presented a project, a book that will include 25 years of the club's history. The initiatives, led by Ruben Suarez, director of the club's culture committee, will be a collective elaboration and will have two axes, the "temporal in which the history will be told during this quarter century, and the geographical location, highlighting the particularities of immigration in this area of Northern Patagonia," Suarez explained during the presentation.
Aberri Etxea on Facebook, Centro Vasco Viedma-Patagones
Aberri Etxea on Instagram, @aberri_etxea