06/29/2020 - Oroville, CA, USA
1930 - 2020
Born Basque and proud!
Steven Francis Changala passed away on June 18, 2020 in Oroville, California.
He was born October 8, 1930 to Pedro and Marie (Curutchet) Changala, in San Juan Capistrano, California.
Steven attended the mission school and graduated from Tustin High School.
In 1955, he married Betty Teer. They had five children.
Steve was a lifelong farmer.
He was very loved and will be sorely missed by all of his family.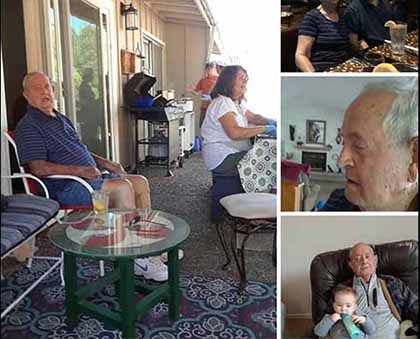 A Visitation will be held on Sunday, June 28, 2020 from 5:00 PM to 8:00 PM at Ramsey Funeral Home, 1175 Robinson Street Oroville, California.
Funeral Mass will be held on Monday, June 29, 2020 at 10:30 AM at Saint Thomas The Apostle Catholic Church, 13330 Bird Street Oroville, California.
Graveside Committal will follow at Memorial Park Cemetery, 5646 Lincoln Blvd Oroville, California.
Arrangements are entrusted to Ramsey Funeral Home 530-534-3877.
(published on Ramsey Funeral Homes)
GB